Global hospitality and retail design agency UXUS has collaborated with European fitness brand Basic to develop an innovative and aspirational female-only gym, which provides a comfortable and supportive experience where women can work out on their own terms.
Basic-Fit Ladies supports three different fitness models: guided, semi-guided and self-led, and accompanies Basic-Fit's existing mixed-gender gyms. The brand offers an experience that combines the comfort of home with state-of-the-art equipment. Members are made to feel at ease through domestic touches in a warm environment. The new gym brand has been launched in Almere in the Netherlands and is due to be rolled out across Europe.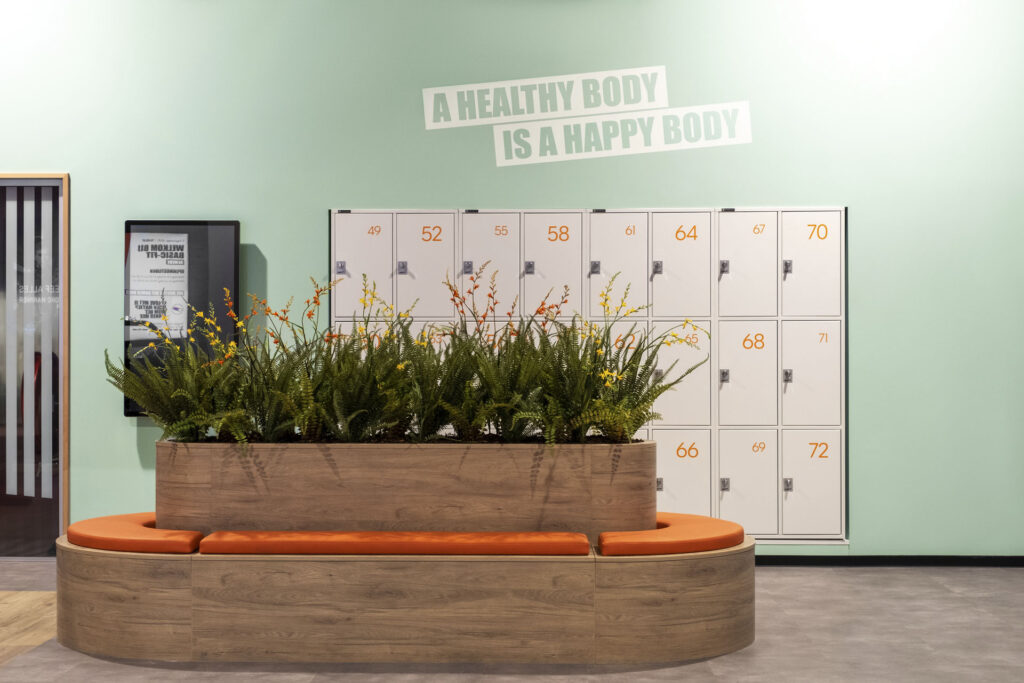 Queenie Lo, CEO at UXUS commented: "Basic-Fit Ladies provides a comforting and affordable space for women to exercise with confidence. When Basic-Fit approached us with a view to creating a women's only space, they also came with the vision of creating an interior which was aspirational whilst still maintaining the sense of simplicity that runs through the Basic-Fit brand. Our brief was to create a pleasant and motivational atmosphere for women which would complement the inclusive brand ethos of Basic-Fit."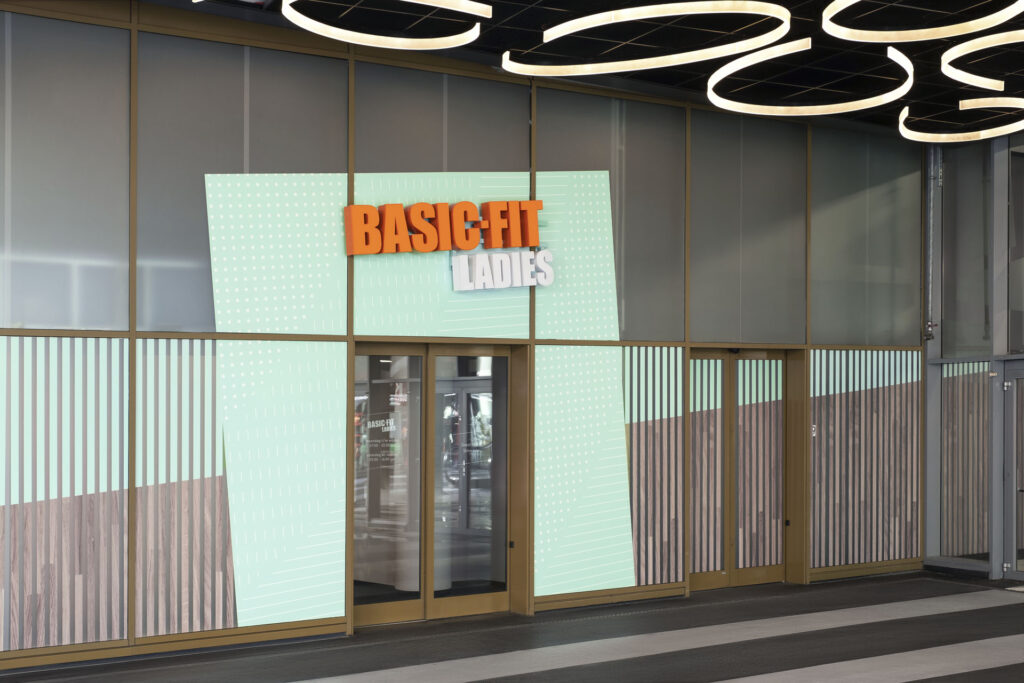 The new space is centred around three experience pillars which achieves this vision and creates a space where women feel relaxed and confident during their workout. The first pillar, 'Domestic Essentials' informs the design aesthetic. UXUS combined domestic sensibilities with a simplistic approach to create a warm and supportive environment. Calming and neutral materials are used alongside soft backgrounds such as natural woods and pastel colours to achieve this.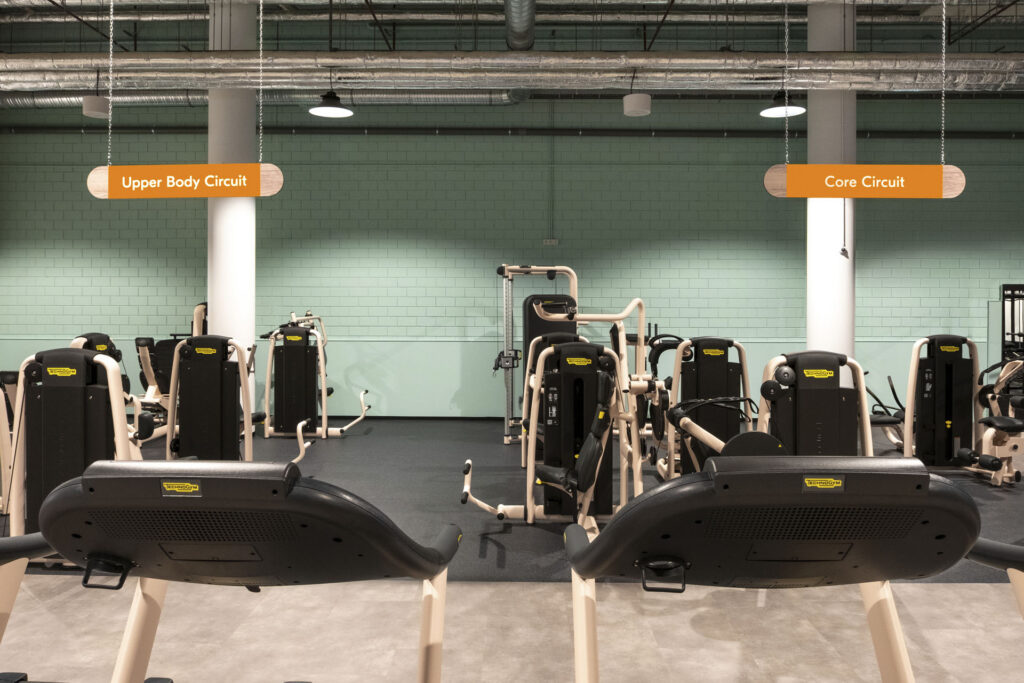 The second pillar, 'Supportive Motivation' ensures that while designed to be calming, the gym is still a place for clients to push their limits and strive for their best. UXUS designed punchy and encouraging text-based graphics to sit within the neutral interior. These include quotes such as 'work it like a boss', which creates a motivational and social atmosphere, open to all. The messages are found in unexpected places which give the brand a friendly and conversational tone while being a supportive and social community hub.
The third pillar, 'Intuitive Guidance' places emphasis on the customer journey within the space and ensures that clients are able to intuitively navigate the gym and self-direct their workouts. This was a crucial element in ensuring customers felt welcome, unrestricted and motivated and was achieved through zoning principles and wayfinding that encourages exploration.
The guided, semi-guided and social zones are positioned at the front of the space, with self-led zones located towards the back. This approach, in addition to enlarging the arrival and welcome zones, creates a user-friendly, social and low-barrier first impression of the space and ensures an inviting, comfortable and social experience for members. The reception area of the gym has been transformed into a calm transitional moment between the outside world and the gym where clients can relax and let go of everyday stresses. Similarly, the changing rooms offer an oasis of calm from the outside world. Additionally, the suite of custom designed furniture includes curved edges which intuitively directs the flow.
Phoebe Barty-King, Senior Designer at UXUS commented: "We designed an interior which naturally guides customers to find their own way through the space. This means that members are able to self direct their workouts based on their own needs and capabilities, without any pressure. This was essential for us in order to create a welcoming and inclusive environment."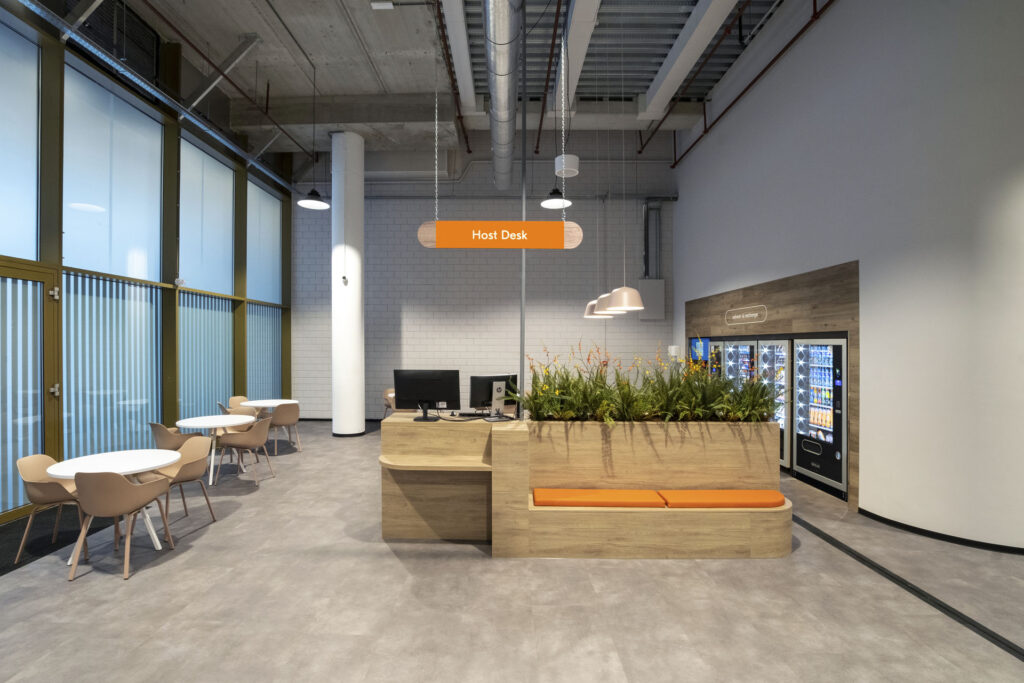 In addition to designing a welcoming space, UXUS was tasked with developing an ownable and recognisable new fitness brand which sits within Basic-Fit but was easily differentiated from the existing mixed gyms. UXUS created a visual identity which remains familiar, but is a softer feminine one, with a new colour palette of lighter pastel colours and less linear typefaces. The pastel colour palette of the new branding is reflected throughout the interior of the gyms creating a fluid, holistic visual experience. UXUS also developed the new marketing and photography for the gym which depicts women of all sizes and ethnicities ensuring the brand is diverse and inclusive and reflects the broad consumer base.
Marcel Boots, Product & Innovation Director at Basic-Fit commented: "UXUS have brought to life our vision of a comfortable, supportive and motivational gym space for women. The Basic-Fit Ladies concept sits well within the master brand but also alone as a new category for our brand. We look forward to welcoming our members in all our ladies gyms across Europe."