Specialist UK leisure and property agency, Shelley Sandzer, has secured a new site in Bracknell for premium burger brand Five Guys, as the restaurant continues its expansion across the UK.
Five Guys is set to open a 58-cover, 3,000 sq ft restaurant at The Lexicon, a leading Berkshire destination and one of the UK's biggest town centre regenerations, moving into Bill's former unit at the scheme. Opening in May, Five Guys will serve up its renowned burgers, delivering quality, customisation and freshness, providing a takeaway and eat-in offering for locals and residents.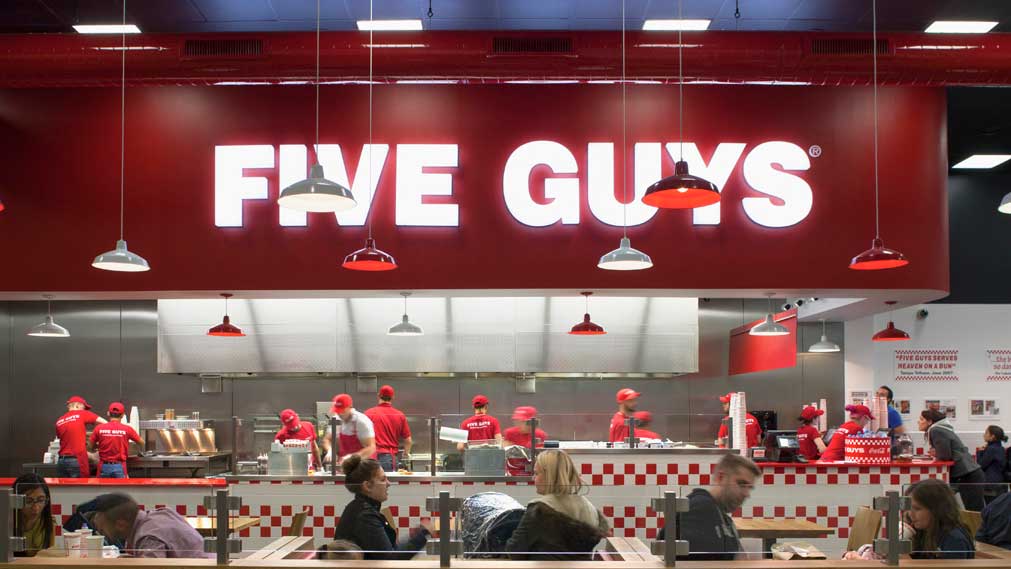 Shelley Sandzer has had a long-standing relationship with Five Guys since its inception, securing the brand's first UK site in Covent Garden back in 2013, as well as its 100th site in St Pauls in 2019. With over 150 sites in the UK, Five Guys in Bracknell will add to its Berkshire portfolio of restaurants, joining ever-popular nearby sites in Reading and Windsor.
Nick Weir, Joint Managing Partner at Shelley Sandzer, commented on the signing: "We have been instrumental in providing Five Guys with the trusted knowledge they need to establish their presence here in the UK, having worked with them now for 10 years. Their portfolio of sites around the UK makes them a leader in the premium burger industry, so we're proud to be a part of the Five Guys journey.
"They recognise the value of prime town centre sites, and how they can be a really important part of communities up and down the country, providing great food and creating jobs. The Lexicon is a great example of how they can achieve this, while matching their growth ambitions, and no doubt they will add a great offer to Bracknell later this year."
This news follows a number of successful leasing deals for Shelley Sandzer over 2022, such as securing Yakiniku Like's first site in the UK at 47 Greek Street, Soho, and the completed leasing of JP Morgan's Old Street, which includes Edo Izakaya, Tayēr+Elementary, TRADE Coffee and Officinia00.
Shelley Sandzer acted for Five Guys.