A survey conducted by Bridgestone to celebrate the launch of the new premium ultra-high performance Bridgestone Potenza Sport tyre, revealed that 75% of respondents said their attitude and interest in staycations has increased due to COVID-19.
With restrictions beginning to ease across the UK, the UK holiday scene is expected to boom this summer, with a further decline in trips abroad indicating people are opting for a staycation over a holiday abroad.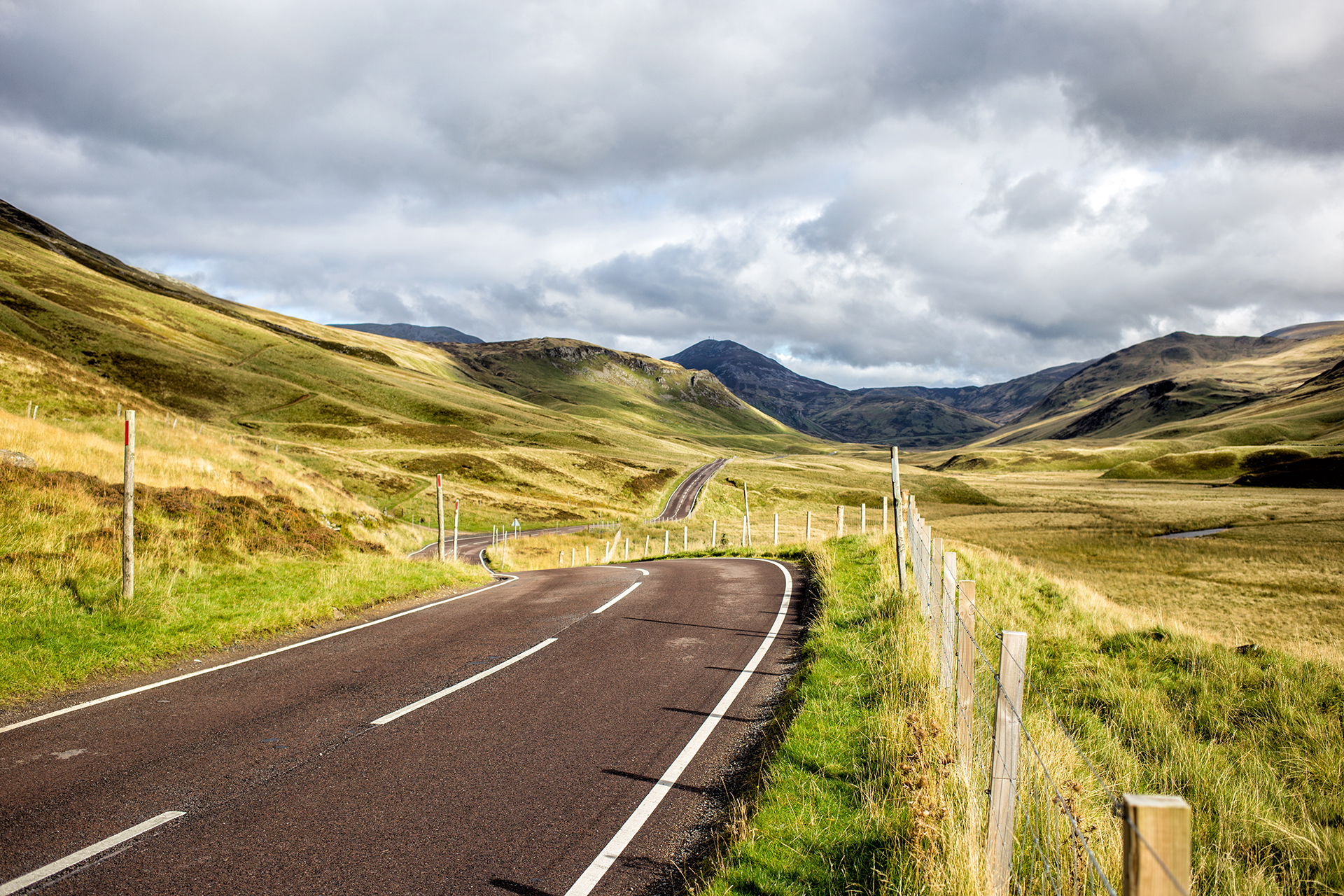 Further still, the new survey found 23% of people's preferred method of holiday transport has also changed, with most responses stating they would rather drive, over their previous favoured mode of transport which was by plane.  
Andy Mathias, Marketing Manager for Bridgestone North Europe Region said: "A driving escape is the perfect way to unlock a plethora of exciting  and varied destinations that we are lucky to have in the UK, from stunning mountain tops to remote beaches. However, it is not just about the destination as the journey itself can make for an exhilarating escape."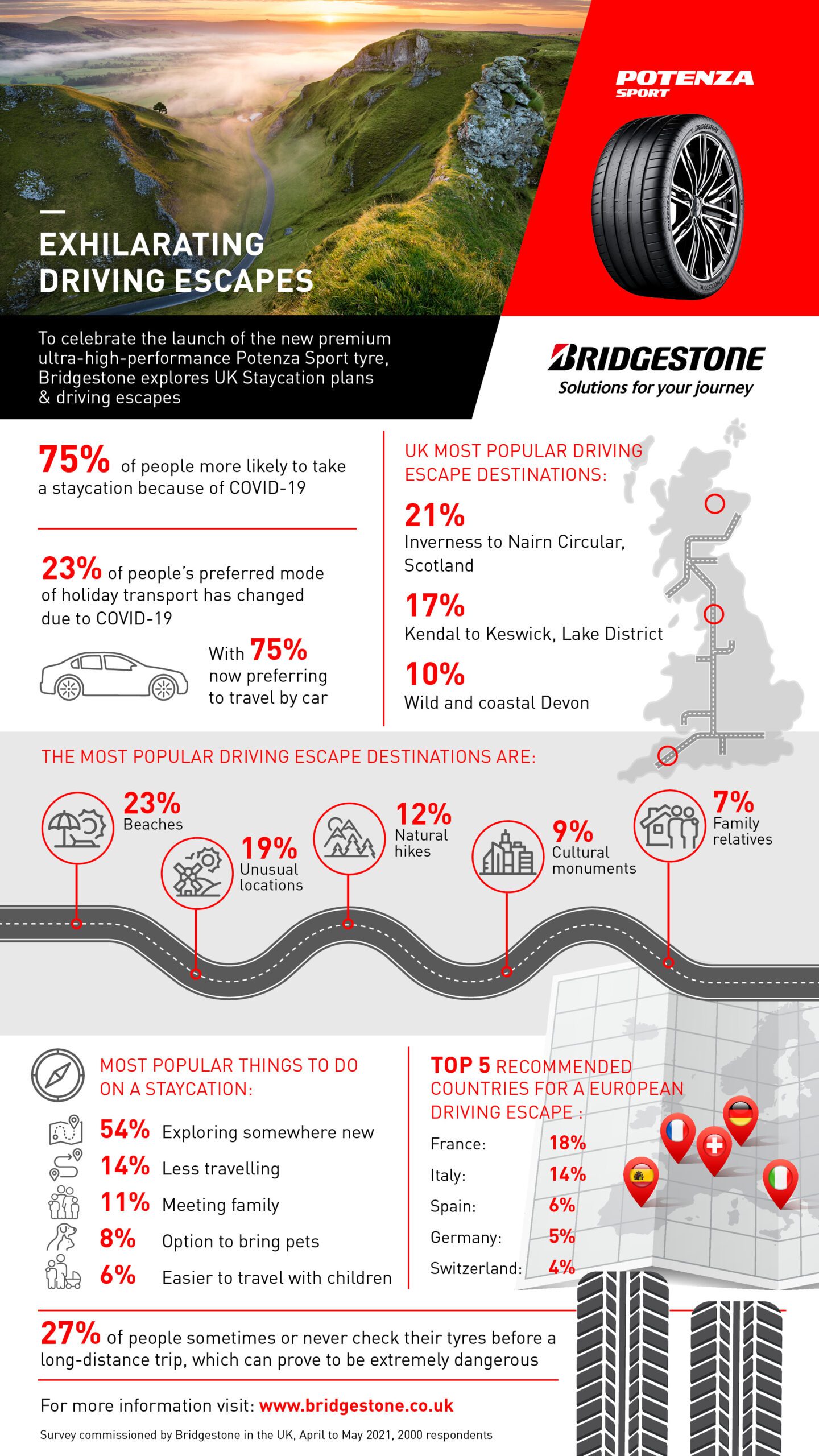 However, the overall most beautiful destination to embark on a driving escape was voted as the Inverness to Nairn circular route in Scotland; a splendid two-day drive that takes in the coast alongside Lossiemouth before heading inland past distilleries and castles as well as heading into the Cairngorms National Park.  Kendal to Kewsick in the Lake District was the second most popular driving route with 17% of the vote and the Wild and Coastal Devon route came in third with 9.7% of the vote.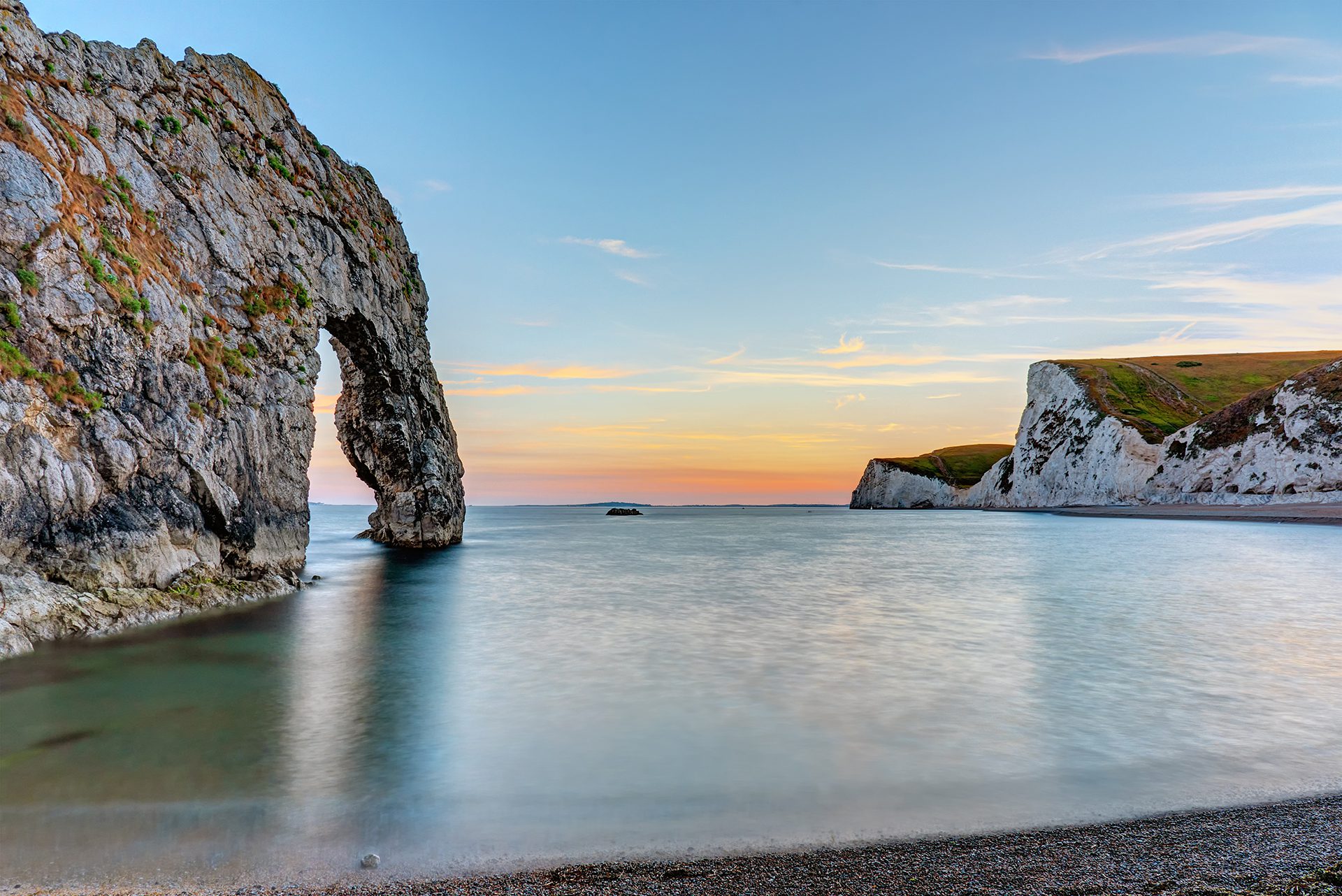 With stunning landscapes and exhilarating driving routes within our boarders, it doesn't come as a surprise that 66% of respondents just travel for the joy of driving.
"At Bridgestone we pride ourselves in creating tyres that not only deliver outstanding control but have been developed with the vehicle manufacturers to unlock the full performance of the vehicle, ensuring an enjoyable driving experience." Andy Mathias, Marketing Manager, Bridgestone North Europe Region
Responding to driver feedback from a market research project, Bridgestone has applied various new and innovative technology packages in tread pattern, compound and construction to give the new Bridgestone Potenza Sport its premium performance capabilities. The tyre's tread design applies several new cutting-edge technologies to improve braking and abrasion resistance; the optimised compound helps to give Potenza Sport its leading performance in the dry and outstanding control in the wet.
The survey continued to explore habits of UK drivers, identifying that only 27% people sometimes or never check their tyres before a long-distance trip, which can prove to be extremely dangerous.
The new Bridgestone Potenza Sport is a high-performance tyre that enables you to maximise the full potential of your vehicle and continue on your journey in complete control. For more information visit https://www.bridgestone.co.uk/car-tyres/summer-tyres-potenza