On Monday 17th May Madhu's2Go, born in partnership with the award-winning Indian Caterer and Restaurateur Madhu's, will welcome guests to Harvey Nichols Fifth Floor to dine in the newly launched restaurant.
In the carefully designed setting, mixing elegance and refinement, up to ten guests can sit and experience delicious food cooked before their eyes by Madhu's2Go talented chefs, while observing the design elements that make the open kitchen so unique. A Robata Grill allows guests to watch their favourite meats, fish and vegetables cooked over hot charcoal, as well as a Tandoor oven where the best breads are freshly baked – just a few elements that make dining at Madhu's2Go a truly special experience. The venue also offers additional seating for up to 18 guests, making it the perfect location for any celebratory occasion or a quick bite to eat with friends.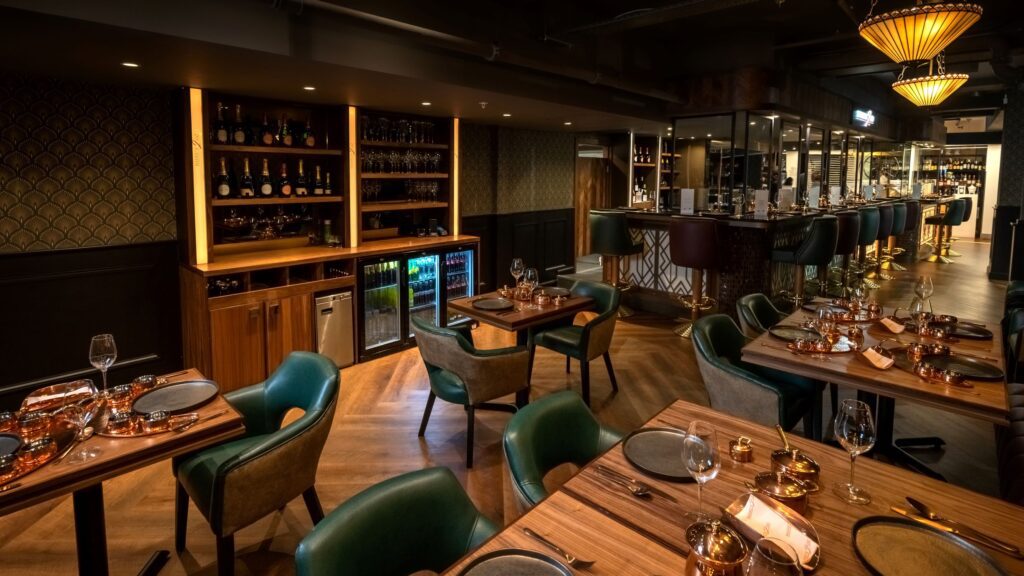 The new menu introduces signature dishes such as the Chili Chicken and the Vegan Wrap, which has become a best seller in just few weeks. If guests want to try something new, the restaurant offers a selection of Madhu's2Go favourites, such as Thali served with copper dishes and cutlery, to showcase Madhu's2Go traditional flavours and creativity.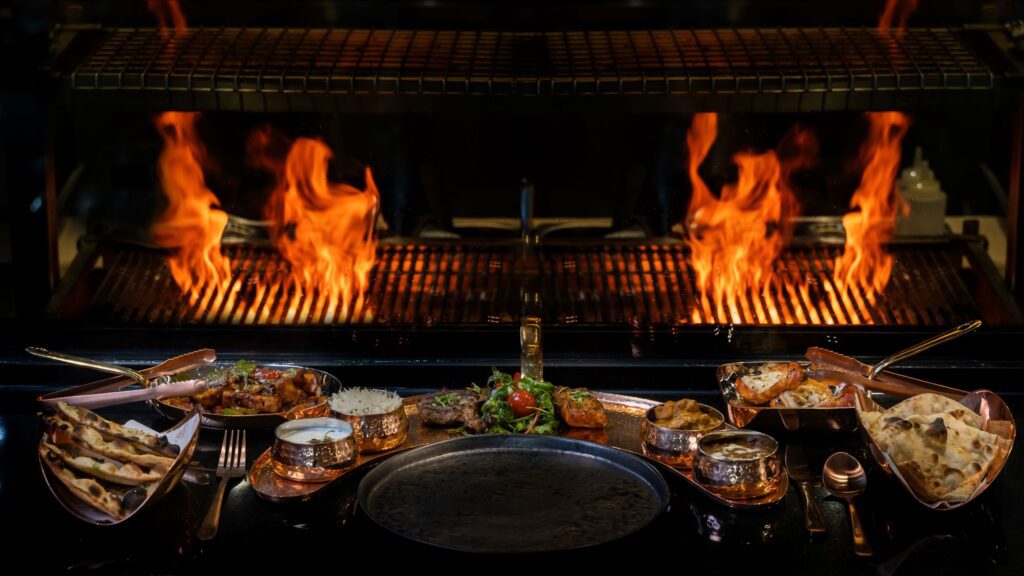 Tony Lit, Director at Madhu's2Go said: "Our vision and aim is to create a unique food offering and experience, with the world class Madhu's know-how and expertise. We hope to become the place to be for guests shopping in Harvey Nichols, working or living in the vicinity of Knightsbridge, or those looking for the best of Indian Cuisine delivered home."