LabTech, owner of the world-famous Camden Market, has announced the signing of Tomb Raider: The LIVE Experience within the market's iconic Stables. Entertainment group, Little Lion Entertainment, has partnered with Paramount and Crystal Dynamics to bring the concept to Camden, which is due to open in April 2022.
Little Lion Entertainment is known for its out-of-the-box thinking and success creating immersive adventures, including a live experience for ever-popular TV gameshow, The Crystal Maze. They are bringing this family-friendly, adventure-seeking experience to Camden, adding to the market's leisure and entertainment offer in one of London's most popular spots.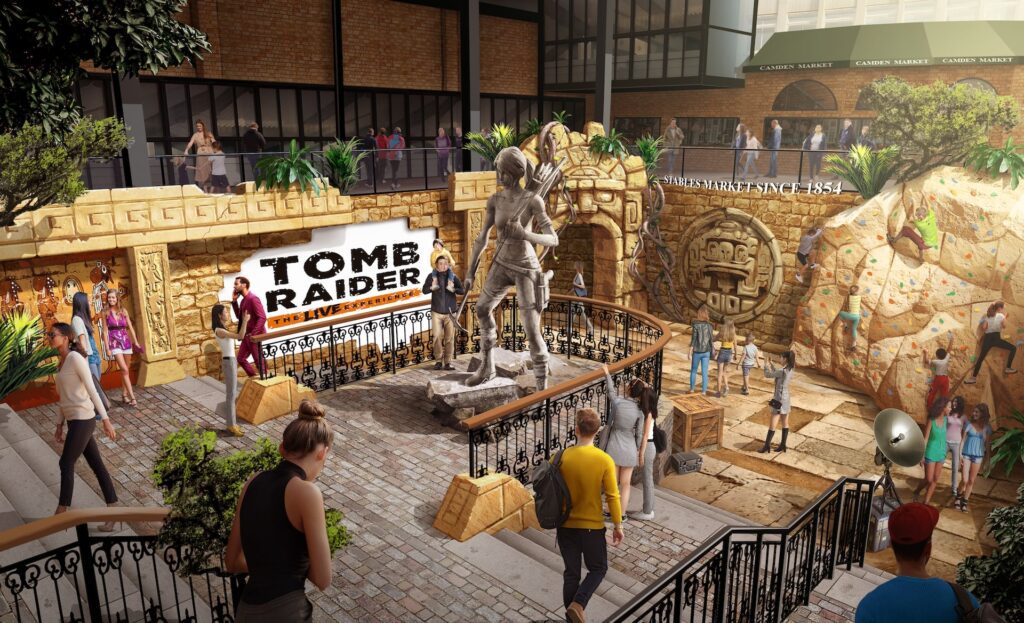 The new immersive and thrill-seeking experience will take visitors on a live Tomb Raider adventure, working through environmental puzzles and exploring jungles and scenic worlds, as live actors and characters from the Tomb Raider franchise come to life. The 30,000 sq ft venue, situated in Camden Market's famous Stables, will be based on the popular 90s games and movies, and will allow for groups of families and friends to throw themselves into the world of Tomb Raider.
Commenting on the signing, Teddy Sagi, Founder of LabTech, said: "I am pleased that Camden Market was selected as the location for this attraction as it is the best destination for unique experiences in North London; from independent retail which can't be found anywhere else, to convention-breaking food and world class entertainment. I am excited to welcome cult classic, Lara Croft and this immersive Tomb Raider experience to Camden Market and believe it will become one of London's most interesting attractions."
Tom Lionetti-Maguire, CEO & Founder of Little Lion Entertainment Limited, added: "This is truly one of the best locations I have ever seen and we are delighted to be working with Teddy & LabTech. Being from North London, Camden has always been one of the coolest and most vibrant places anywhere on earth, so to be adding to the market's leisure and entertainment with such a unique and exciting new experience is a dream come true."
This news follows the recent opening of Curzon, the independent cinema, within Camden Market Hawley Wharf, the 580,000 sq ft mixed-used canal-side scheme situated amongst Camden's iconic railway arches.