Two years after the doors closed on one of Notting Hill's most iconic restaurants – The Ledbury – the West London favourite has re-opened following a major refurbishment and redesign by British design studio, These White Walls.
The two-Michelin starred restaurant led by owner-chef Brett Graham, has been sensitively transformed and given a new lease of life after the much-loved eatery was forced to close in 2020 due to the pandemic.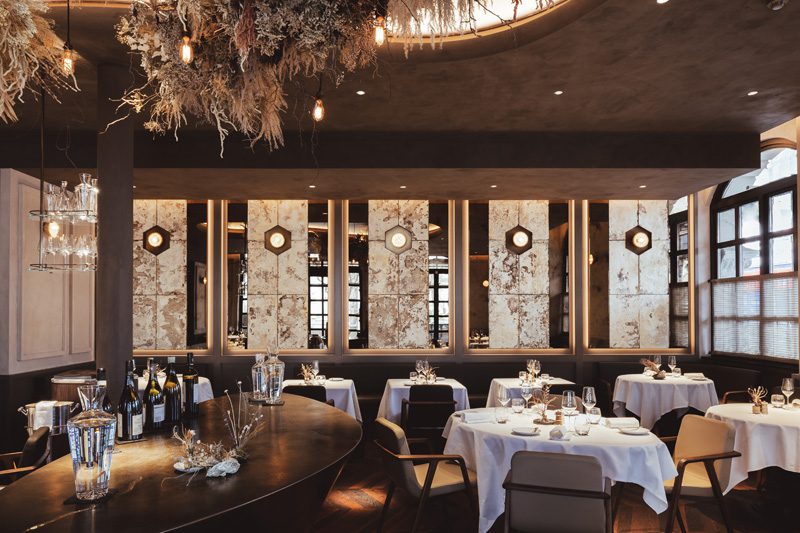 British design studio These White Walls, led by founder Rose Murray, has sought to breathe new life into restaurant whilst bringing it in line with Graham's daring and explorative vision for the menu.
Rose Murray, founder of These White Walls, said: "The Ledbury is undoubtedly one of the most loved and revered restaurants in London, so being a part of its re-birth has been a tremendous experience. Our design concept focused on bringing the restaurant back to life, creating more of a connection between the wild provenance of the dishes and the performative space of the dining room, whilst retaining the inviting ambience for which the place is so loved"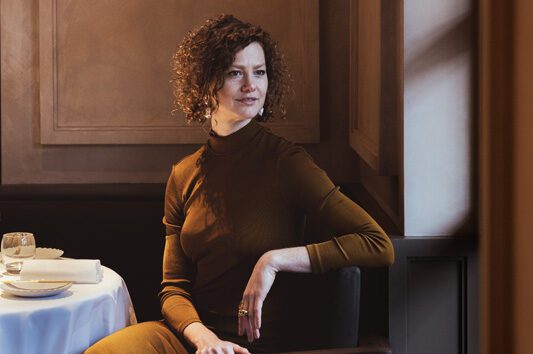 These White Walls took inspiration from some of the key dishes on the menu, which features an abundance of raw and organic ingredients brought together in art-like creations. With this in mind, the designers began to deconstruct the boxy structure of the existing dining room, introducing a series of sculptural elements and an abundance of organic materials to soften the space.
The plain walls have been painted with textured limewashes, the old joinery replaced with hand-scalloped walnut wait stations with bespoke brass hardware; the central space now features an organic curved ceiling void filled with suspended floral arrangements set above a sculpted bronze table, made by British artists Based Upon.
The once blocky columns that divided the space have been removed, leaving the structural pillars newly dressed with cantilevered cabinetry and floating glass shelves that allow for a more fluid circulation route for the staff to better reach their diners to offer an optimal and seamless service.
Taking centre stage is a striking panelled wall clad with tiles of UK-grown Mycellium—a fibrous fungus more commonly used as an acoustic construction material that Murray is championing as a decorative finish fit for a fine dining space. The humble ingredient, with its patinated appearance, has been reconstructed and reimagined as a thing of beauty and luxury— a theme the studio commonly plays with across all their schemes, taking plain or vernacular materials and elevating them within the context of sumptuous beautiful spaces.