Glass moveable walls are today's 'en vogue' method of creating light, airy, flexible space with specifications from architects and interior designers at an all-time high.
According to Mark Cowley, who heads up the glazed Horizontal Sliding Walls (HSW) division of the UK's leading moveable wall specialist, Style, the demand for glass partitioning systems has rocketed.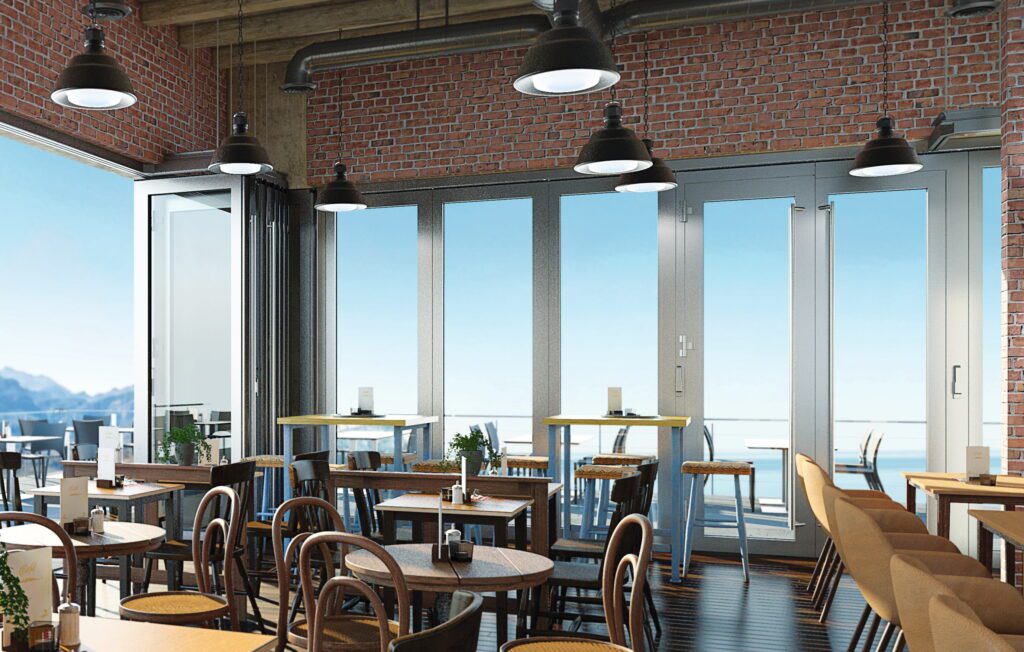 "Shops and restaurants, particularly in indoor arcades and shopping centres, are increasingly choosing glass partitioning walls to open up their entire frontage – offering a more welcoming, open feel to the premises while retaining visibility when the wall is closed", said Cowley.