On the weekend, the PrettyLittleThing Hotel officially opened its doors to guests. Decked out with PrettyLittleThing homeware, accessories and treats for guests, the decor of the hotel is designed to give guests a taste of the luxury lifestyle.
In June, there was an early bird competition to win a stay at the Hotel for two nights. The competition raked in over 49,000 entries and now you can see an inside look of the luxury, multi-million-pound staycation house that rivals all.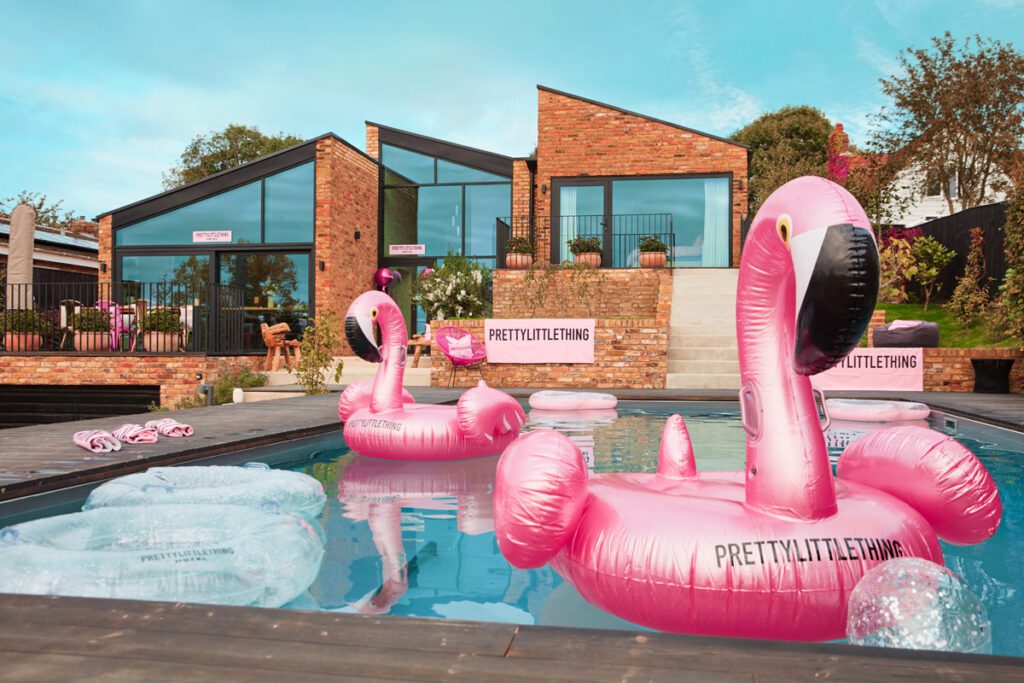 Upon arrival, guests are given a hotel guide outlining a rich itinerary full of luxury activities to help them let down their hair and relax.
A stay at the PrettyLittleThing Hotel includes:
🍹 Cocktail Masterclass
🃏 Tarot Card Reading
🎥 Outdoor Cinema & Dining
🧘‍♀️ Yoga
🧖‍♀️ Spa Treatments & Amenities
🧑🏽‍🍳 A private chef and luxury catering
🚘 First-class travel to and from the hotel
🎤 Karaoke
… and even more surprises!
The PrettyLittleThing Hotel is fully booked for this season. However, if it is a success there may be more to come…