Icon Outlet and The O2's Entertainment District are looking ahead to a successful 2022, as they celebrate strong results in 2021, across the key metrics of performance, new brand signings and openings, and consumer engagement.
Since reopening in April last year, Icon Outlet reported an increase of 5% like-for-like sales compared to 2019 as well as weekly average sales up 17.5%.  In addition, fashion and sports category sales alone have grown by 10%.  The O2's Entertainment District, which reopened in May, delivered it's strongest line-up of restaurants to date and reported an impressive year with footfall and sales continuing to deliver month-on-month growth, solidifying the venues reputation as a year-round dining and leisure destination.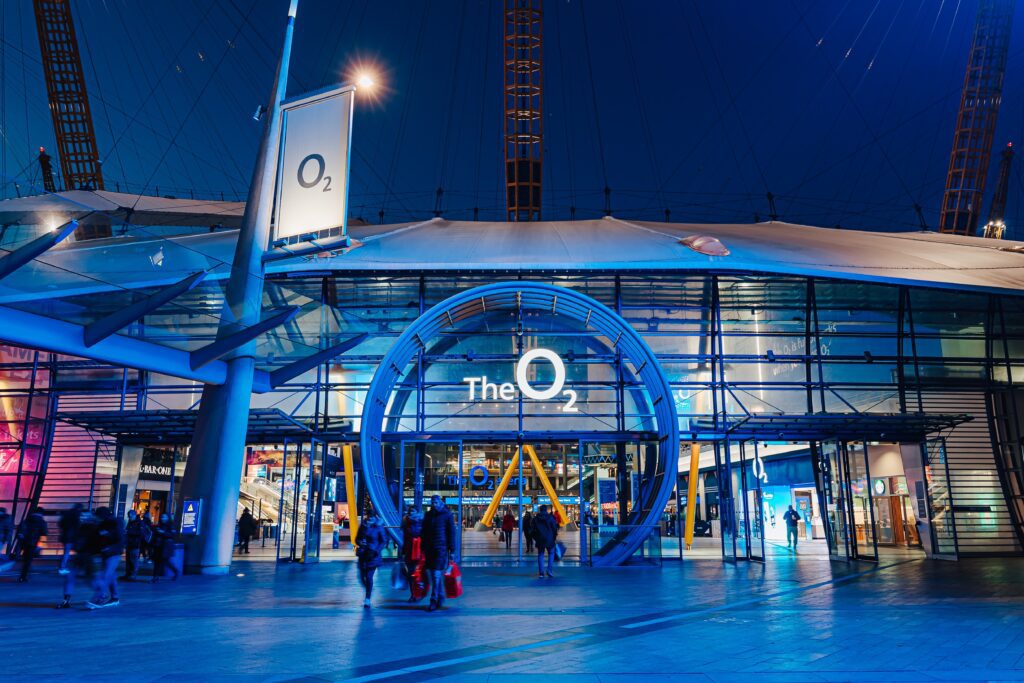 Janine Constantin-Russell, Managing Director of Icon Outlet and the Entertainment District at The O2, said: "We are proud that 2021 was such a successful year for retail, dining and leisure at The O2.  Our strong performance throughout the year since reopening reflects the evolution and enhancement of our offer, resulting in an increase in footfall 5% growth in like for like sales."
2021's strong performance was boosted by the impressive leasing activity across the destination. Brands including JOSEPH, Clarins, and Lids joined Icon Outlet, while the Entertainment District welcomed Marugame Udon, Gordon Ramsay's Street Burger, German Doner Kebab and Trapdoor.  In addition, the Entertainment District's leisure offer has been significantly enhanced with a series of major openings, including the debut of TOCA Social, the world's first football and dining experience, and BOOM BATTLE BAR.  Combined, the new additions to Icon Outlet and the Entertainment District total 74,000 sq ft.
Janine Constantin-Russell added: "The new additions to our line-up reinforce our position as London's leading day-out destination where customers can shop, eat and play all under one roof as we continue to attract both new and returning customers.  Icon Outlet and the Entertainment District are in a strong position to deliver another high performing year."
The year also saw continued growth of more affluent shoppers visiting Icon Outlet.  Research from CACI indicates the Affluent Achievers and Comfortable Communities Acorn groups accounted for 58% of visitors during Q3 2021, which translates above the levels that visited in the previous quarter and during the same period in 2019.   Icon Outlet has also established itself as a 'must visit' destination for domestic tourists spending time in the capital, with 59% of visitors between August and October 2021 living outside Icon Outlet's catchment area.  This compares to 24% during the same period in 2019.
For 2022, The O2 has exciting plans with the arena diary looking strong, with Stormzy, Dua Lipa, Queen & Adam Lambert, and Billie Eilish all performing, new restaurants set to open, new retailers being introduced, and the celebration of the venue's 15th birthday.
CWM is the retail leasing agent for Icon Outlet with Lunson Mitchenall leading on the food and beverage leasing.