AW2 has completed work on a new restaurant in Doha, Qatar's capital, for Michelin-star Chef Akrame. Shirvan Métisse Doha restaurant was fully designed by Paris-based architecture and interior design studio, AW2, led by partner architects Reda Amalou and Stéphanie Ledoux. 
Shirvan Métisse Doha is located in the prominent Pearl Marina, amidst high-end shops and restaurants aimed at local Qataris and tourists. 600sqm, 140-person capacity restaurant sits across two floors and includes a lounge area and bar, a large dining hall and expansive terraced areas for diners to enjoy views across the marina and the Doha skyline.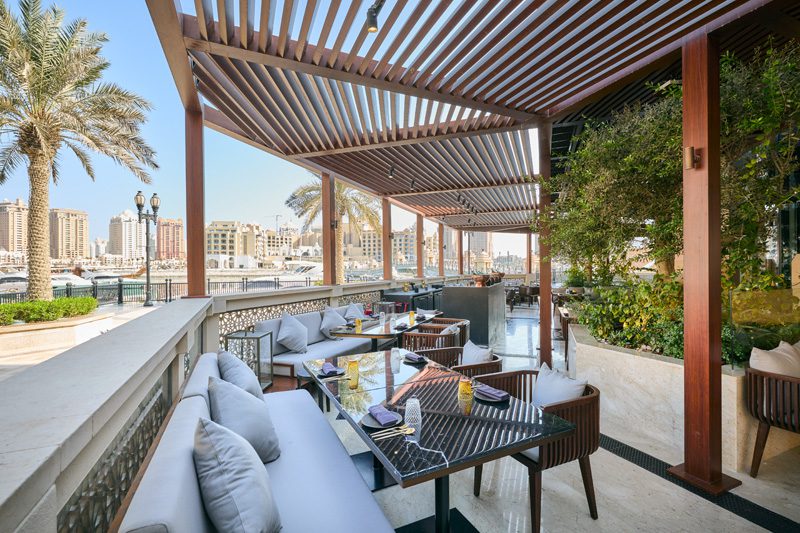 Shirvan Métisse Doha has been designed to simulate a journey on the Silk Route, through the culinary traditions of the various countries that are encountered. AW2 used textures, colours, materials and lighting to create a series of different atmospheres to give guests the sense of moving through various environments as they experience the different spaces in the restaurant.
At the entrance to the restaurant, a brass lattice screen, resembling a traditional mashrabiyya, combined with dimmed and indirect lighting creates a sense of privacy. Intricate lattice screens continue to feature on the internal walls, aiming to direct guests towards the main dining hall or the mezzanine lounge and bar on the top floor. Elemental materials including timber, bronze, marble and leather are used throughout.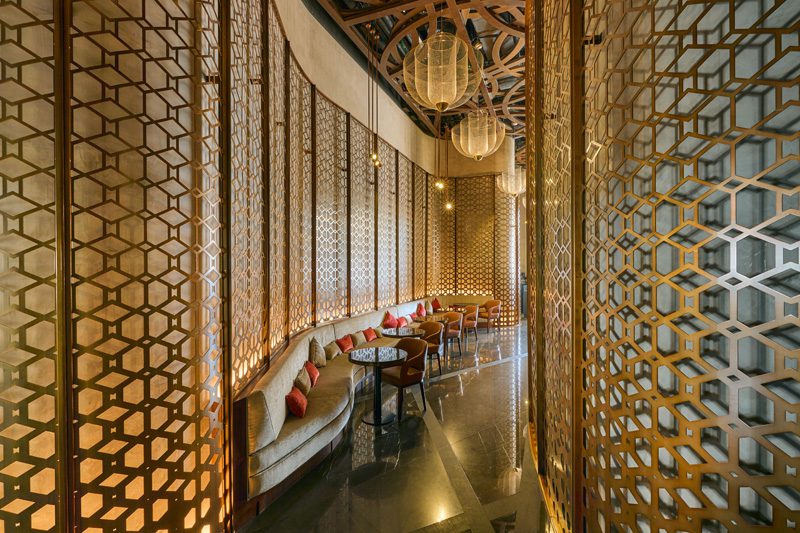 The central space of the restaurant is octagonal and double-height. It features a show kitchen allowing guests to see Benallal's team at work. Olive trees and spices displayed on a marble table recall the colourful food markets of the region.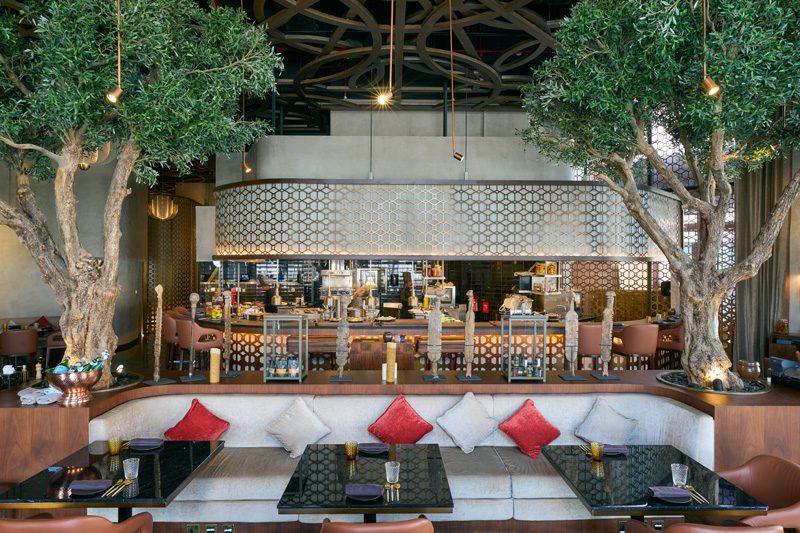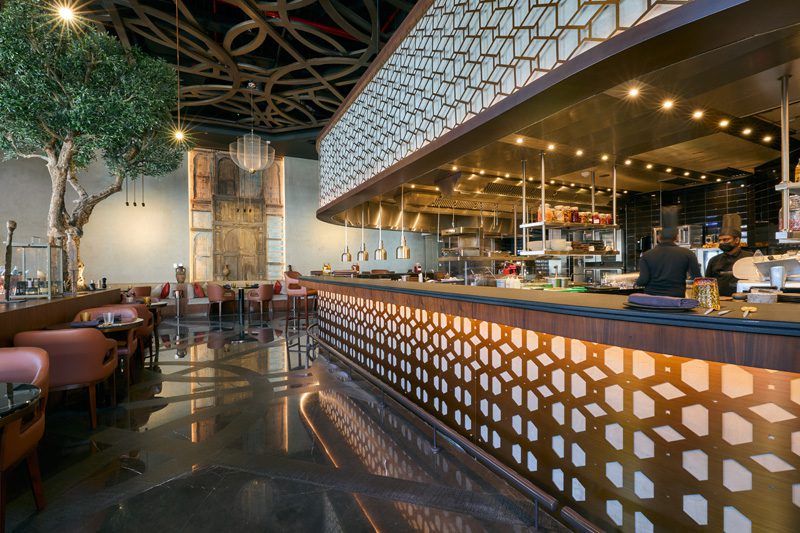 Arched floor-to-ceiling windows open towards the marina where additional outdoor seating is provided. Outdoor dining areas are shaded by wooden pergolas and olive trees.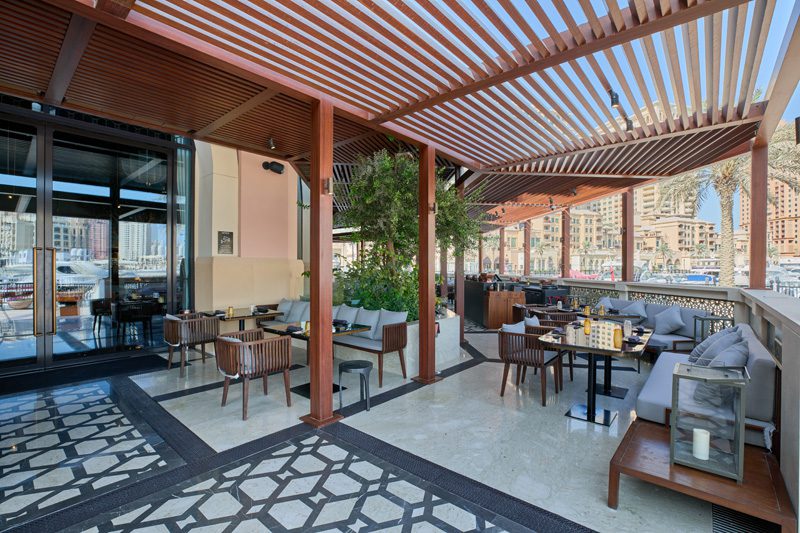 The furniture has been bespoke designed by AW2. The black granite floor contrasts with grey marbles and brass inserts in the tables. Bold ornamental elements such as mesh pendant lights along with an openwork brass Yemeni pattern cover the ceiling and create a play of light and shadows throughout. Alternated carved wooden panels and mineral rendered walls enclose the space and reflect the light across the room.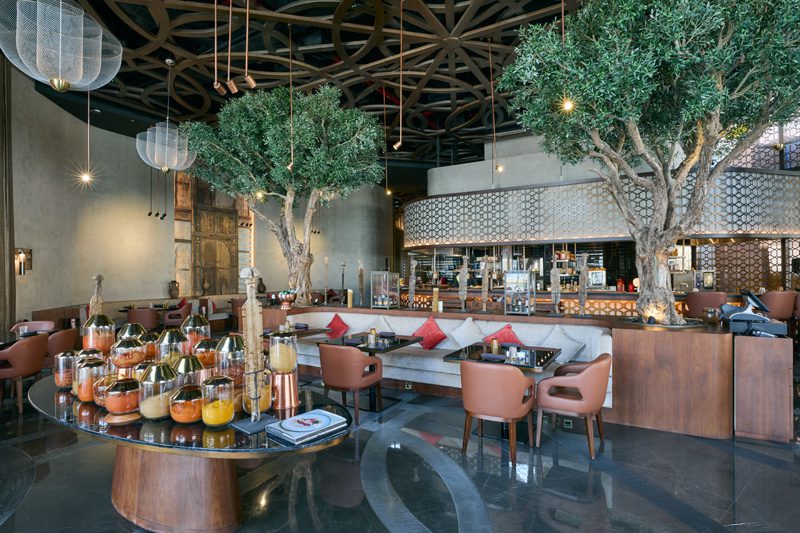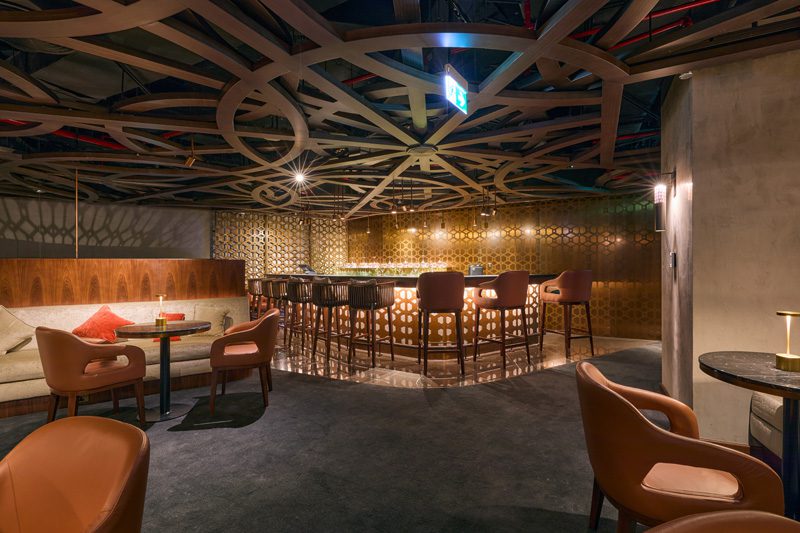 Reda Amalou & Stéphanie Ledoux, Partners at AW² commented:  "Shirvan Restaurant is an insightful study of experiential space design in which the architecture and the interiors aim to enhance the sensorial experience already provided by chef Akrame's phenomenal cuisine. It creates a place for people to absorb Qatar's culture, intertwining tradition with contemporary design."