easyHotel, the low-carbon affordable hotel chain, today announces it has acquired eight franchised Benelux hotels from real estate private equity fund manager Crossroads Real Estate, for approximately 145 million euros. The deal is fully supported by easyHotel's majority shareholders, ICAMAP and Ivanhoé Cambridge.
This acquisition marks the latest step in an ambitious European growth strategy which the Group, founded by Stelios Haji-Iannou and whose majority shareholders are now ICAMAP and Ivanhoé Cambridge, had announced in December 2021, with notably a €50m capital increase. The eight hotels acquired total 793 rooms, with three hotels in Amsterdam, two in The Hague, one in Rotterdam, one in Maastricht, and one in Brussels.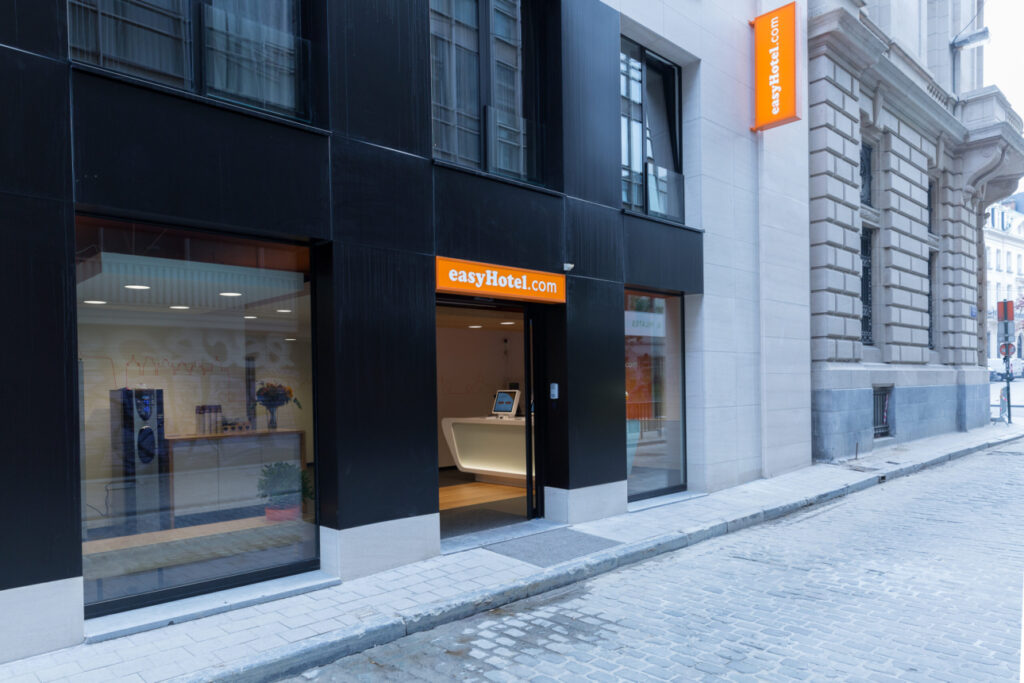 With two further hotels to be added to the Group's owned/leased portfolio in Dublin in December 2022 and Paris in early 2023, the acquisition underpins significant growth in easyHotel's owned/leased estate. This will reach 26 hotels, split evenly between the UK and Europe, with the total number of owned hotel rooms across the portfolio increasing by 59% to 3,078 rooms.
The move demonstrates the company's commitment to developing its presence in Europe through growth and acquisition to become the pan-European leader of low carbon hotels. easyHotel currently has a total of 42 owned/leased and franchised hotels, which it aims to expand to 51 hotels in 13 countries over the next 18 months, and to reach a total of 100 owned and franchised hotels internationally by 2026. Whilst the acquisition will strengthen the Group's owned portfolio, easyHotel remains committed to its franchised network, which is instrumental to its growth strategy, with a target of 12,000 franchised rooms by 2027. The next franchise hotel opening in the Group's pipeline will be Madrid, in the central Atocha area, with a 230-bedroom hotel due to open in late 2022.
During the wider cost-of-living crisis, easyHotel is seeing more customers switch to affordable hotels, a trend which it expects to continue in the current macroeconomic environment.
Karim Malak, CEO of easyHotel commented: "This strategic acquisition is an important milestone in our plan to increase our presence in continental Europe from a strong UK base. Consumers place increasing importance on value, hence increasing demand for affordable hotels across Europe and the UK, a trend which we expect to continue given current inflation. We are seeing strong trading and market share gain across both our UK portfolio and the Benelux hotels, with figures exceeding 2019 levels and outperforming the market. Trading across our Benelux hotels has for example exceeded 2019 by +24% whilst our existing portfolio is on average up 37% compared to 2019, like for like.
Our strong track record makes us ideally placed to service this growing segment with quality, value, low-carbon hotels in more central city locations across the continent. In December 2021, easyHotel raised €50 million to accelerate its growth plans and today's announcement is just the start – we aim to have 100 hotels by 2026. With our latest developments and our new room model, we are aiming to invent a new breed of budget hotels that are more friendly to the planet and easier to use."
Commenting on the acquisition, Gwenaëlle Pouy, chief development officer and head of real estate, said: "Now is an exciting time for the Group as we deliver on our growth plan to increase our presence in Europe. This transaction demonstrates easyHotel's intentions and our willingness to develop through acquisitions as well as freehold, leasehold or franchise hotels. Our pipeline is in a strong position for us to continue to develop and grow the easyHotel brand towards the objective of 100 hotels by 2026. We are currently strengthening our development teams across Europe to that end."
David Gillerman, CEO of Crossroads Real Estate said: "Following a longstanding franchise agreement with easyHotel, Crossroads is delighted with the success and the growth across this portfolio of eight very well situated hotels, especially its performance since the end of the pandemic. We would like to thank all of the employees of easyHotel Benelux for their hard work during their time with us and wish them all the best for the future with easyHotel Ltd. We would also like to thank JLL for their support during the process."
The hotels will remain open during the sale process and customers can still book stays at any of the eight hotels.