Penelope's, the signature restaurant at the new Hotel AMANO Covent Garden, the first international property from Berlin-based hotelier AMANO Group, is all set to soon become the runaway coolest spot in London when it opens this winter, mixing up Spanish and Israeli flavours with a Berlin-meets-London sensibility.
Back in Berlin, AMANO's monthly parties have become something of a local phenomenon, selling out in minutes and combining inventive food and cocktails with hands-in-the-air, dancing-on-the-table freedom. The team are now set to create a new party concept in Covent Garden: this is a little pocket of Mediterranean nightlife in London's West End and you won't know all the tunes.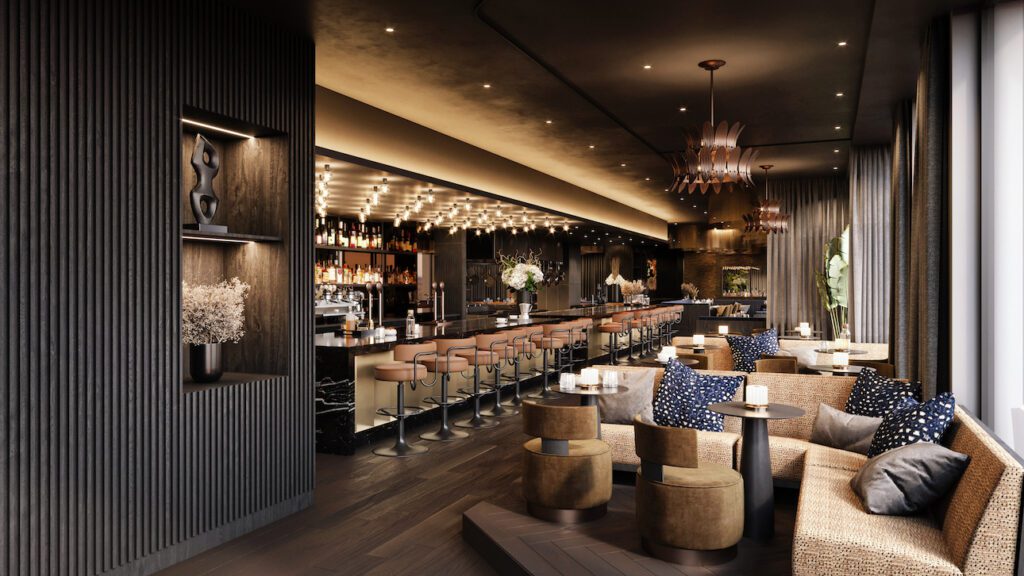 Aside from the monthly parties, Penelope's will offer a rich menu of Israeli-Spanish fusion food, inspired by the flavours Ariel Schiff, AMANO's co-founder, discovered whilst growing up between Tel Aviv and southern Spain. Bringing Ariel's foodie memories to life is Creative Director and Head Chef at AMANO's renowned Mani restaurant in Berlin, Shimon Peretz, alongside Executive Chef at Penelope's, Fezile Ozalgan, whose career has taken her from Jose Pizarro to Hovarda and Barboun in Shoreditch.
Diners can expect made to share tapas-style dishes such as Paella Israeli style with whole lobster, frekkeh and gin-tomato sauce, Israeli sofrito combining pulled chicken and laffa bread, and Iberico ham carpaccio with raw tahini and pomegranate syrup.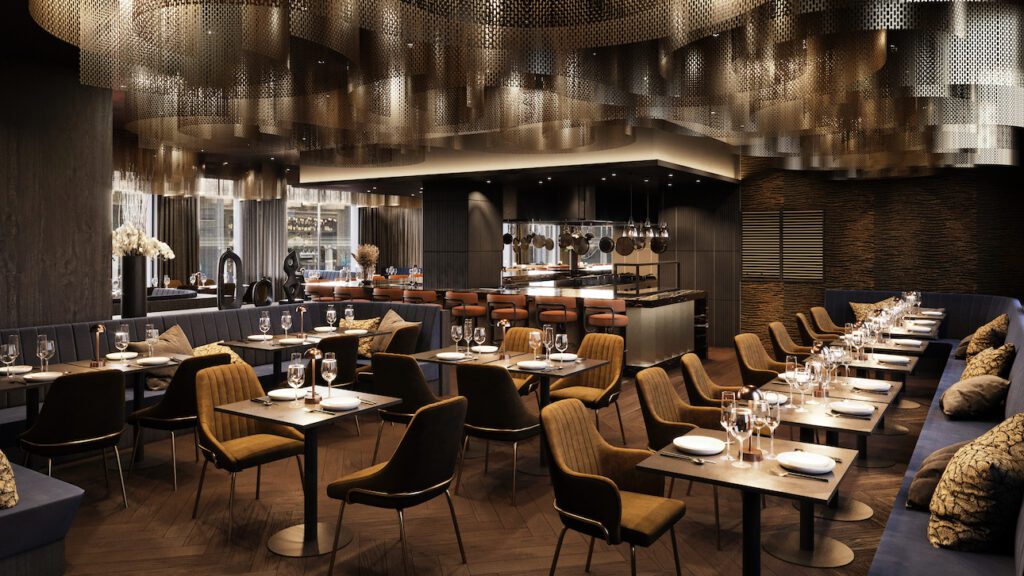 On the launch of Penelope's, Ariel Schiff says: '''Penelope's is a real affair of the heart for me. Not only is it named after my daughter, both Spain and Tel Aviv hold a special place in my heart. We are bringing something completely new to London which is exciting – in Berlin we believe in having fun above anything else, and we want to give Londoners and visitors to the city the same experience.''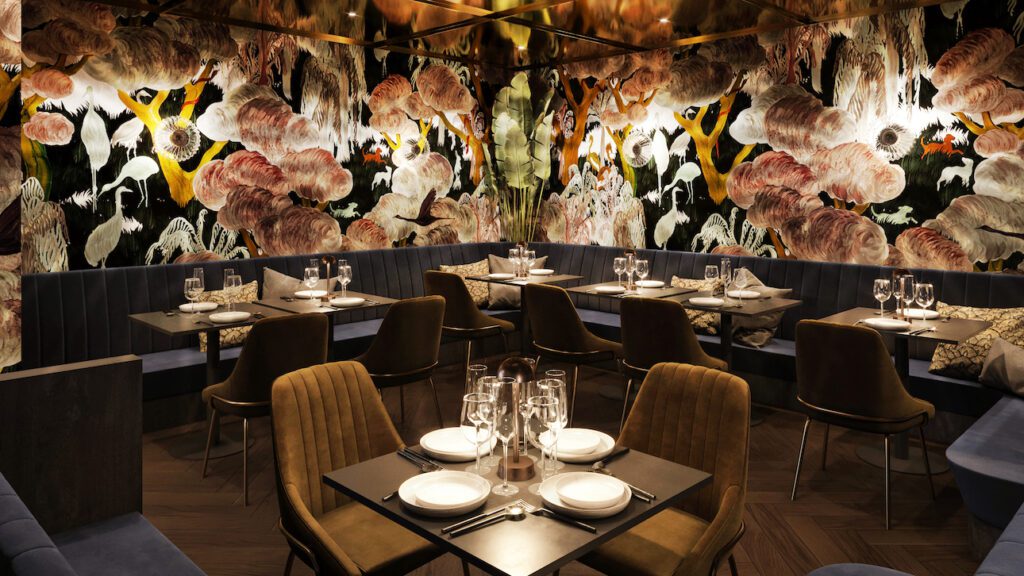 The effortless AMANO Berlin-style cool is ever-present at Penelope's, which has a beautiful design and eclectic look, creating a flamboyant sense of grown-up theatre with tactile fabrics and materials, atmospheric lighting, mirror ceilings and banquette seating. This soft embrace of a dining space is dressed in velvet and leather, tasselled chandeliers and feather motifs – flowing all around is textured Wonderwoods wallpaper from Arte, creating a magical-realist backdrop of bird silhouettes, plantlife and jellyfish. Raised platforms and private dining areas create a sense of drama and people-watching potential.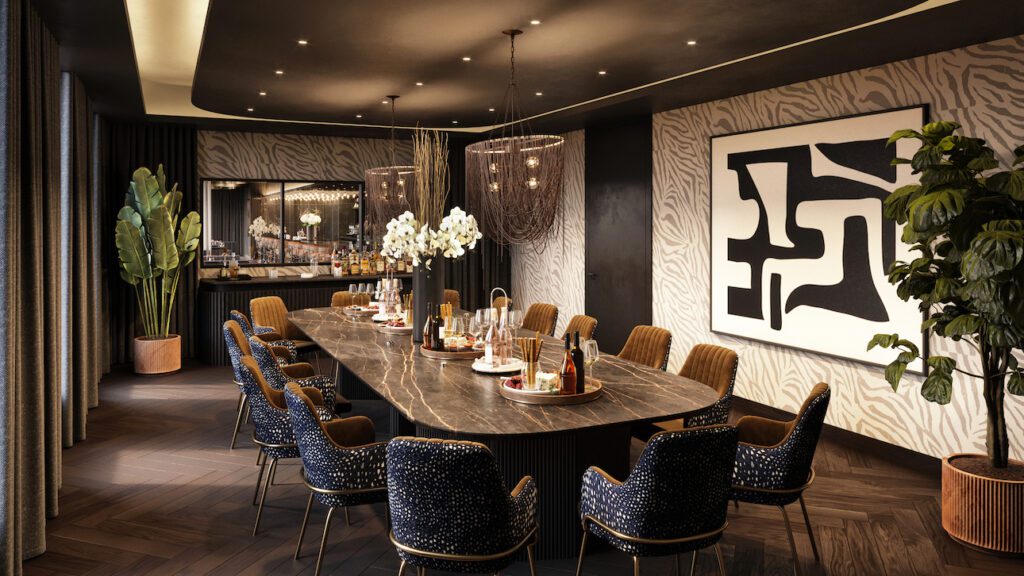 Since opening in early summer 2022, Hotel AMANO Covent Garden has drawn in Londoners and visitors alike, with a basement bar and rooftop bar open until late. Penelope's will bring fresh flavour to the party when it opens this winter, delivering punchy dishes and a killer soundtrack.