TOCA Social partnered with Gensler to create a new and exciting leisure and hospitality offering centred around the globally adored phenomena; football.
TOCA Social had a vision to create a totally new entertainment concept that would transform the way we come together to socialise and play. The accessible and interactive football-based games will give players of all ages and abilities the chance to 'kick it' with their friends.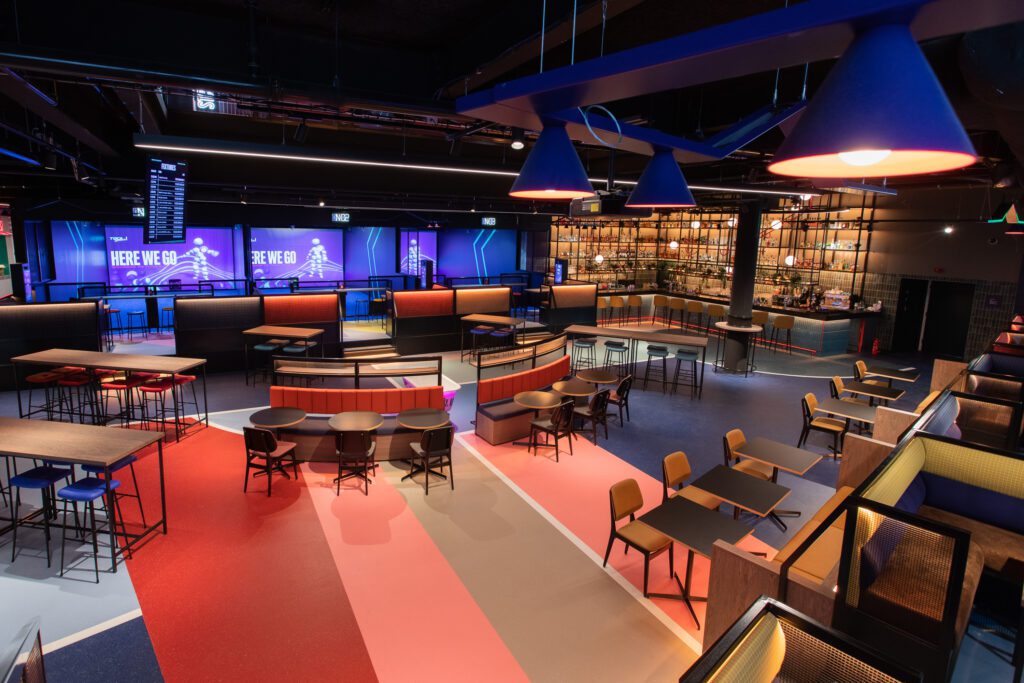 Gensler previously collaborated with TOCA Social to establish a Concept Blueprint for a 'first-of- its-kind' football-based entertainment offering. Components of the prototype were applied to their new space located in London's iconic O2 Arena.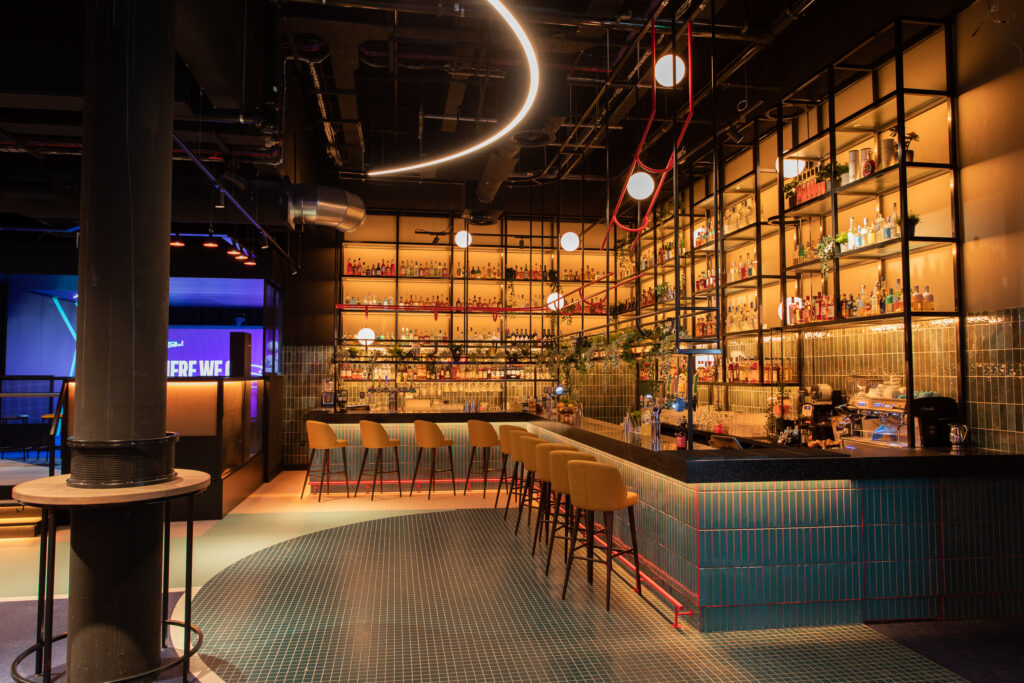 The 37,674 sq ft space boasts bespoke interactive boxes, meticulously designed to offer unique augmented reality gameplay for people of all skill levels and a social experience behind the touch line which will be unmatched.
Visitors are invited to experience the journey of a footballer through the clever play on space typologies found in football stadiums. Players enter the venue through the locker room, move through the multi-sensory tunnel and explode onto the pitch where they are immersed in the colour and energy of the game.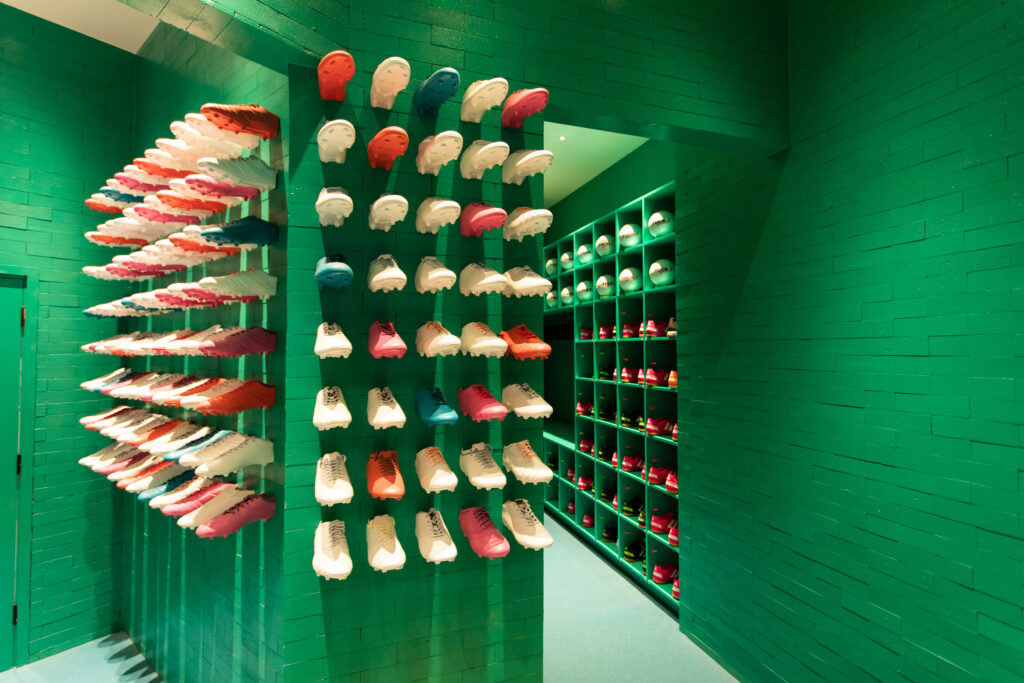 The design abstracts, extrudes and manipulates the role of linework and colour in sport to create a dynamic space that grounds the environment in the experience of play. The language of the match comes to life in the language of the spatial experience.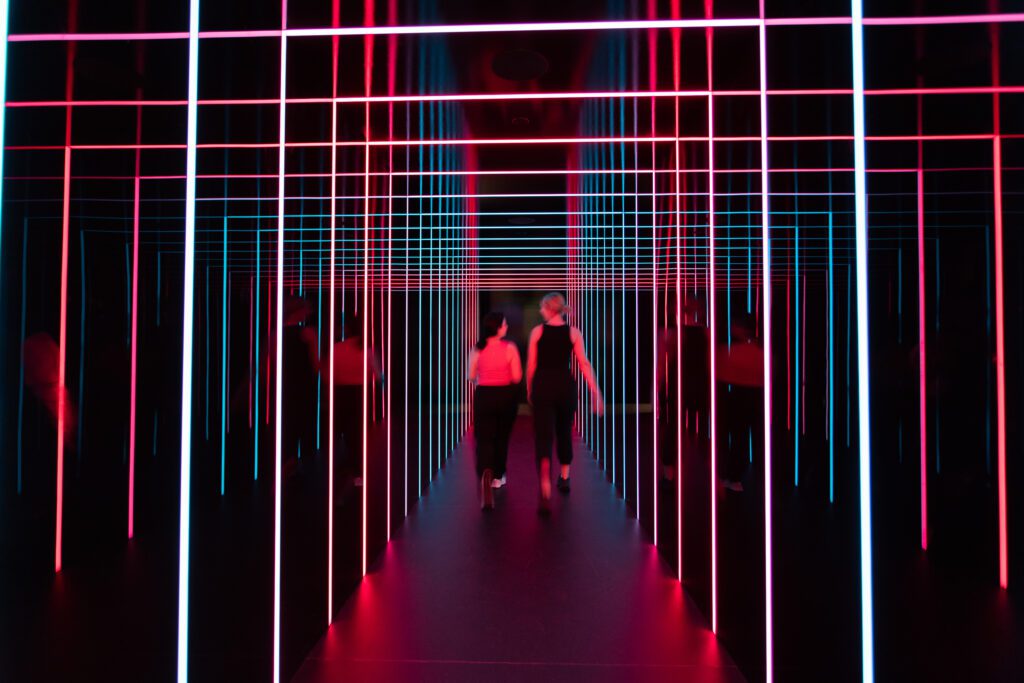 The venue boasts 17 immersive pitches, three world class bars, two selfie booths, a desert room and a bathtub in the main area. It's a night-out with friends like no other and a day-out with the family they'll never forget!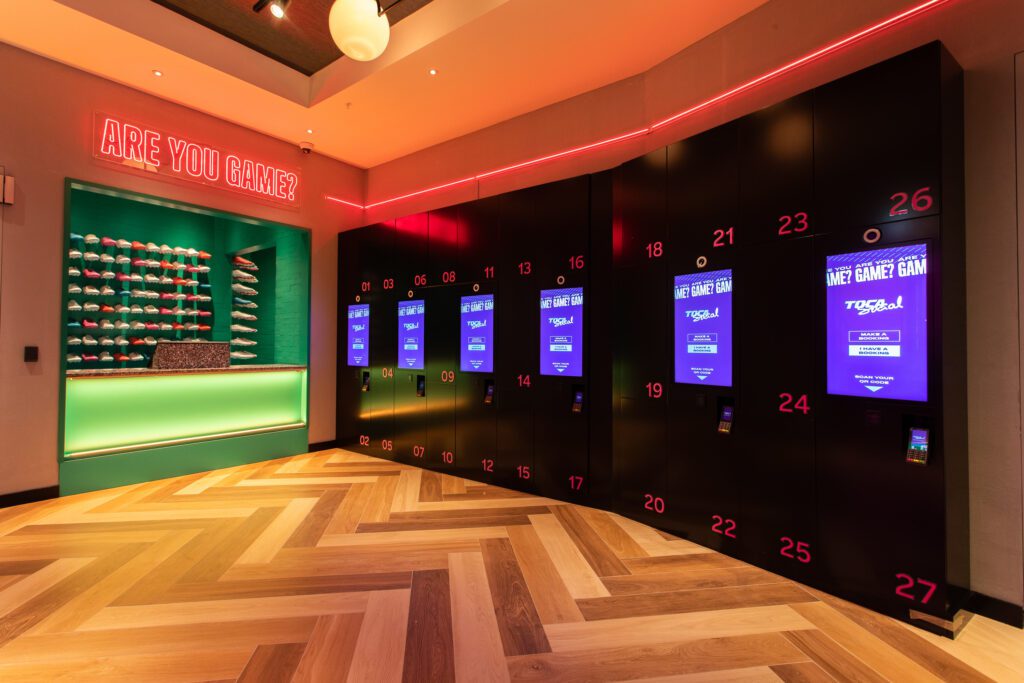 It's a true embodiment of our client's vision and appeals to a wide audience whether football fans or not.
Doors opened to the public on the 12th August.