When it first opened its doors in 1995, Dubai's City Centre Deira was the flagship mall in the United Arab Emirates. Located on a crossroads between Sharjah and the city airport, it quickly became one of the most famous shopping destinations in the region with more than 22 million people visiting each year.
In the quarter of a century since, Dubai has seen an explosion of development with City Centre Deira superseded by multiple retail destinations, including Dubai Mall, the world's largest shopping complex and the gateway to the world's tallest building Burj Khalifa.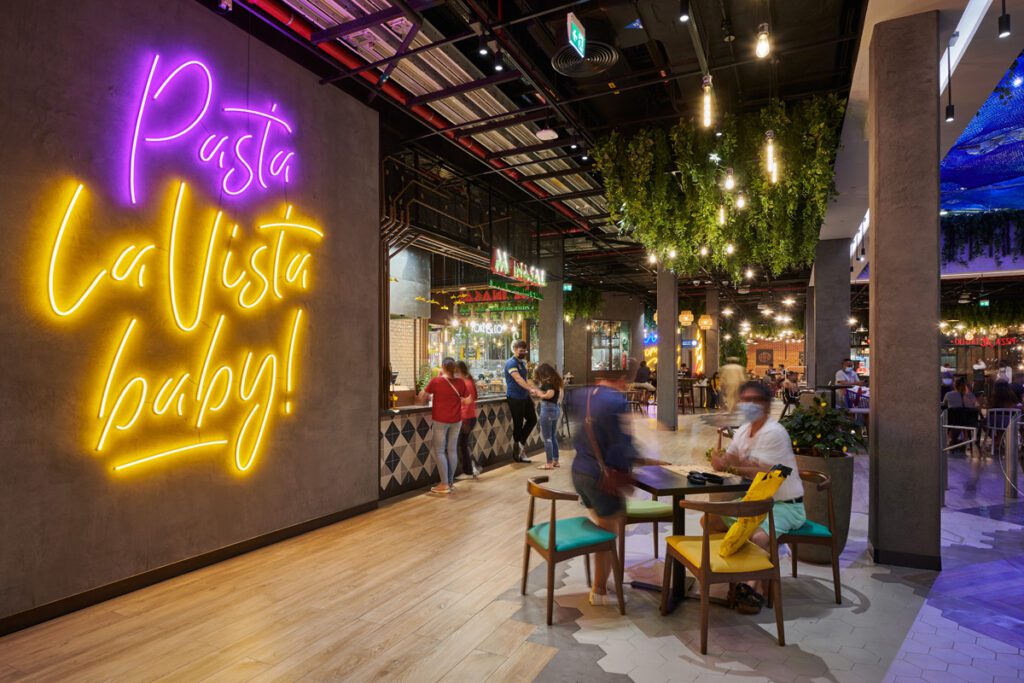 In hope to drive fresh footfall and remain a main attraction within Dubai, mall owners c commissioned international architecture and design firm Broadway Malyan to create and carry out an exciting re-vision of Food Central, the food hall at City Centre Deira and focal point of MAF's AED 377 million redevelopment project to further enhance visitors' shopping experiences by creating a memorable customer journey.
Broadway Malyan's concept was to create a one-of-a-kind gastronomic destination that redefines mall dining. The new food hall boasts multiple live cooking stations at the lower level and a creative lounge space at the upper level, serving up a variety of interactive dining experiences that immerse customers in the theatre of food.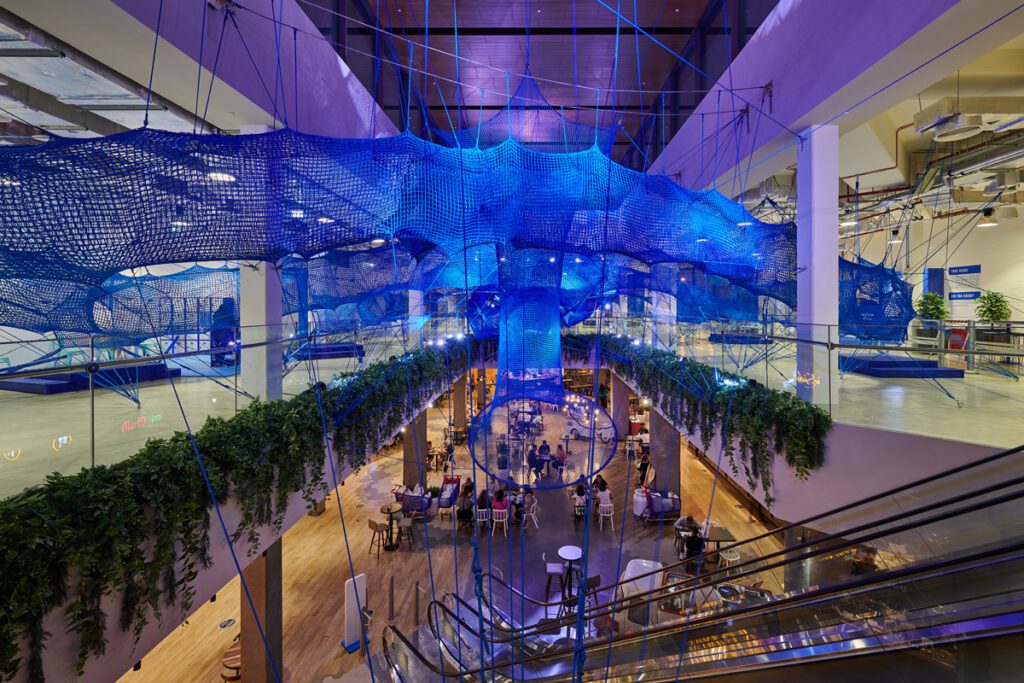 In response to rising consumer expectations for experiences that go beyond the standard shopping trip, Broadway Maylan wanted to go one step further. They brought on board Numen/For Use, a Croatian/Austrian design collective that blends architecture and public installation art resulting in famously fun interactive sculptures. Their proposal was to install a bright blue net tunnel, suspended twisting and turning above diners' heads and bridging two mezzanines. The resulting installation is at once a striking public sculpture, a radical talking point and an unforgettable augmentation of the average shopping experience.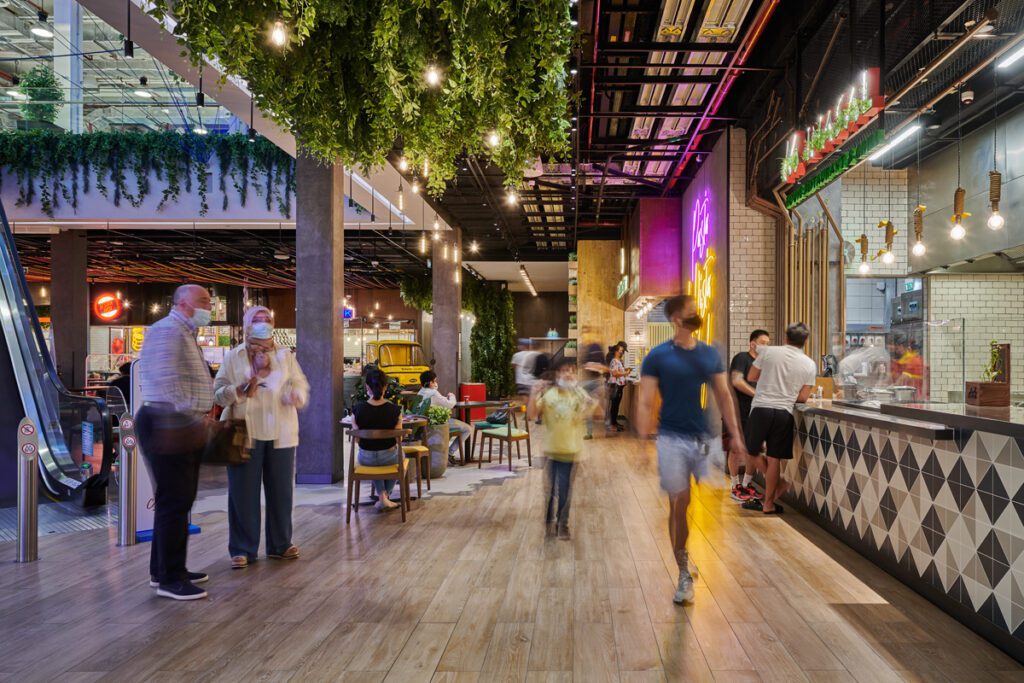 Even without a global pandemic, logistically projects do not get much more complex than this. Broadway Malyan delivered both visionary interior design and watertight project management across the entire process to ensure that the concept was technically possible within the space, commercially viable and successful from a retail and artistic perspective.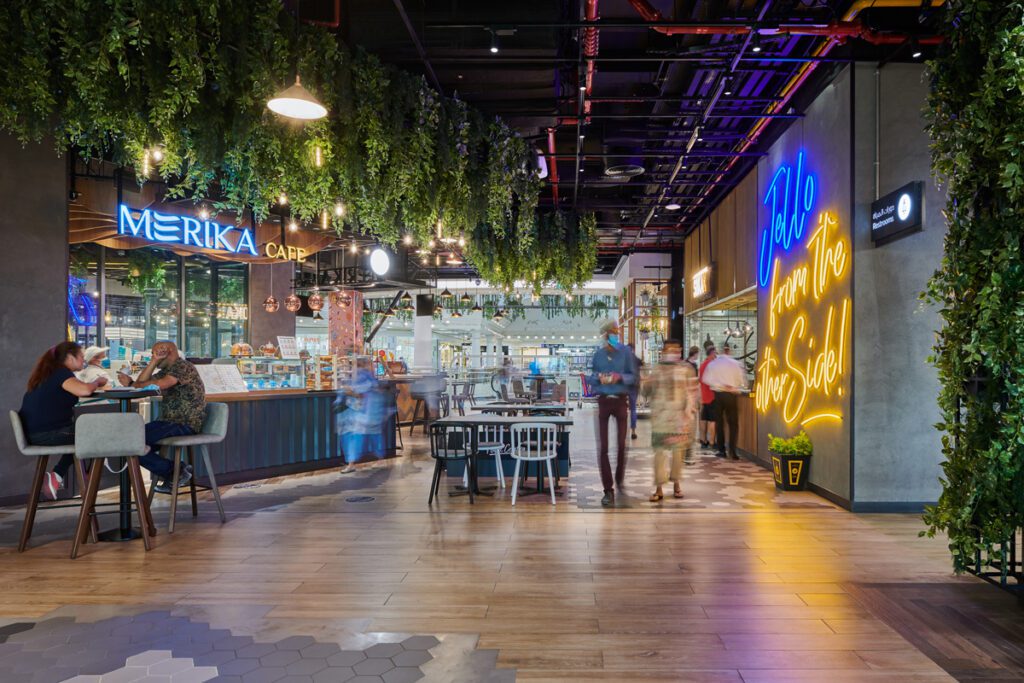 The result is something totally innovative, visually interesting, highly interactive, family orientated and unique to the city: a fantastic new layer of interest at City Centre Deira that has people talking about it again like it was 1995.