Third Space, London's most luxurious fitness and health club has confirmed plans to expand the business by announcing the launch of two new clubs in 2023. These clubs are in addition to those already announced at Moorgate and Wood Wharf  –  taking the collection to eleven by the end of 2023.
Third Space has shrugged off the effects of Covid, and working from home, and is set to generate in excess of £50m of revenue in 2022, comfortably ahead of 2019 levels. The new clubs celebrate the return of in-club fitness and highlight the enduring strength of the health and wellbeing industry which continues to be paramount in consumers' daily lives.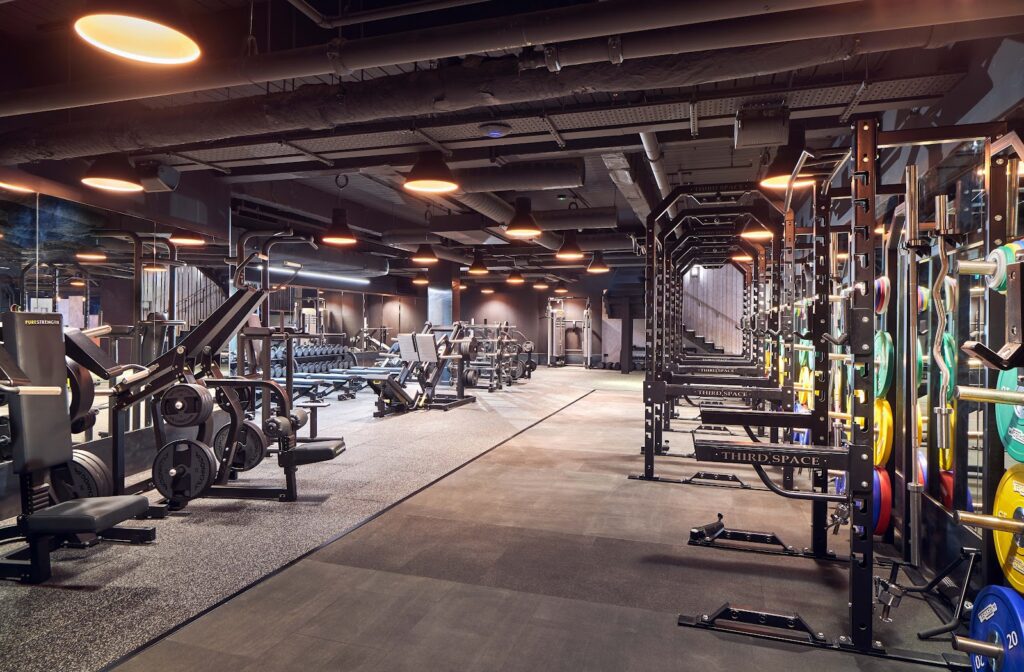 The addition of the new residential clubs to the Third Space network adds value to members who want clubs near their home, and near their place of work – a central strategic aim of the group. The Wimbledon club, which will be located in the soon to be overhauled Centre Court Shopping Centre, will provide 42k sq ft of premium workout space for members to enjoy.
Members can expect an extensive range of mind and body classes to take place in a dedicated hot yoga studio, alongside an ambient studio and a reformer pilates studio. The Wimbledon club will also boast a prized cycle studio with gradient lighting, a Watt bike zone, a signature HIIT Studio and an impressive double height Yard space, unique to Third Space and designed for cross functional training. The club will also have a stunningly designed four lane 25m pool with a world class wet spa area, complete with hydra pool, plunge pool, bespoke heated loungers and an Aspen wood sauna and steam. 
In autumn 2023, members and Battersea residents can expect the launch of Third Space Battersea on Electric Boulevard, a new pedestrianised high street which will run from the south district of the Power Station. The site will offer 28k sq ft of enticing training and recuperation zones and has been designed to pay homage to Battersea power station, using digital technology to form curved brick walls and the use of sustainable materials. The club will also operate with triple filtered air, something Third Space features across all spaces to offer the cleanest air in London.
The Battersea club will have a 20m performance pool, a wet spa recovery area with hydro pool and a sunken bespoke timber Finnish sauna and marble steam. A variety of classes will be available in the supersized high intensity studio, curved hot yoga and pilates studio, a tiered cycle studio and a combat zone with 8 custom designed bags. The club will also boast an exceptional functional training Elieko weightlifting space and a 15m sled track.
Third Space has been curating beautifully designed and functioning spaces, classes and treatments since the 2001 launch of its flagship Soho club. The business most recently unveiled the launch of the Mayfair club in November 2021 and is currently preparing for the launch of Moorgate, set to open in November this year.
Colin Waggett, CEO of Third Space: "We can't wait to continue expanding our current club network in Battersea and Wimbledon, reaching new areas in London. In doing so, we achieve our simply stated dual aims of getting better and bigger. The inspiringly designed clubs will provide the critical essentials of world class training facilities, supported by best in class experts in a luxurious environment – all features that Third Space members have come to expect.  At the same time, each new club is an opportunity to push the boundaries of what the very best in class clubs offer.  2023 is going to be a very exciting year for Third Space with the upcoming club launches, and we have a number of other sites set to launch shortly after, inspiring all Londoners to be their personal best."
Natural Fitness Food will be available in both clubs, allowing members and passers by to grab a meal, snack or freshly made shake onsite. With menus curated to cater to varying lifestyle and diet preferences, clients will be able to reach their nutritional goals. Meals are also available for delivery with the option of either building your own, or choosing from one of the set meal plans.
Thomas Rose, Co-Founder of P-THREE added: "P-THREE are delighted to have advised Third Space on two more major strategic acquisitions. With the dynamic hybrid working changes being implemented long-term in most cases, we have undertaken a strategic search and sought out the very best locations in strong suburban London villages, such as Wimbledon,  to maximise this shift in consumer behaviour. In addition, Battersea Power Station is one of Europe's best mixed-use schemes and the luxury club will support the new office and large residential communities surrounding the development. We will continue to identify prime locations across London for the brand and look forward to announcing more Third Space locations and growing their UK presence."