The Las Vegas Raiders have partnered with sensory furniture-design specialist Nook to provide innovative support for any fan that needs a quiet space to take a break from the excitement at Allegiant Stadium.
Inclusivity is a priority for the Raiders, and Allegiant Stadium is equipped to make the game-day experience unforgettable for all with the addition of two Ford Sensory Nooks.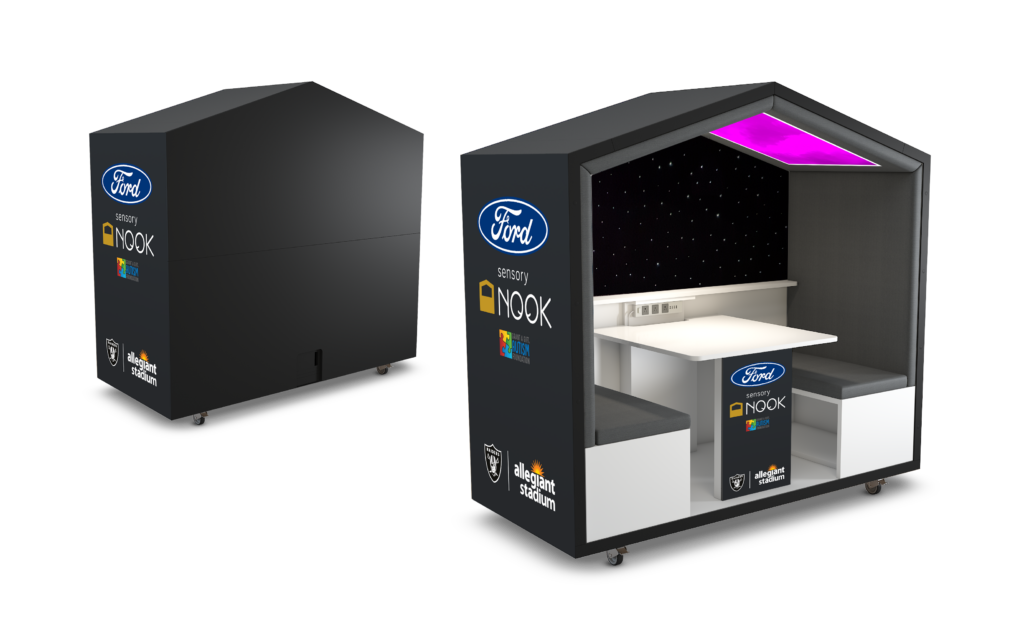 The Ford Sensory Nooks are mobile, acoustically quiet huddle pods that provide a haven of tranquillity and relaxation for neurodiverse individuals. The two Ford Sensory Nooks are located just inside the Ford North Entry Gate of the stadium and are equipped with a variety of functions to deliver soothing, calming effects.
These include vibrating seats to ease tension and reduce anxiety, a twinkling, fiber-optic carpeted rear wall to make the Ford Sensory Nooks feel emotionally secure, and coloured LED lighting panels which can have a powerful subliminal effect on mood.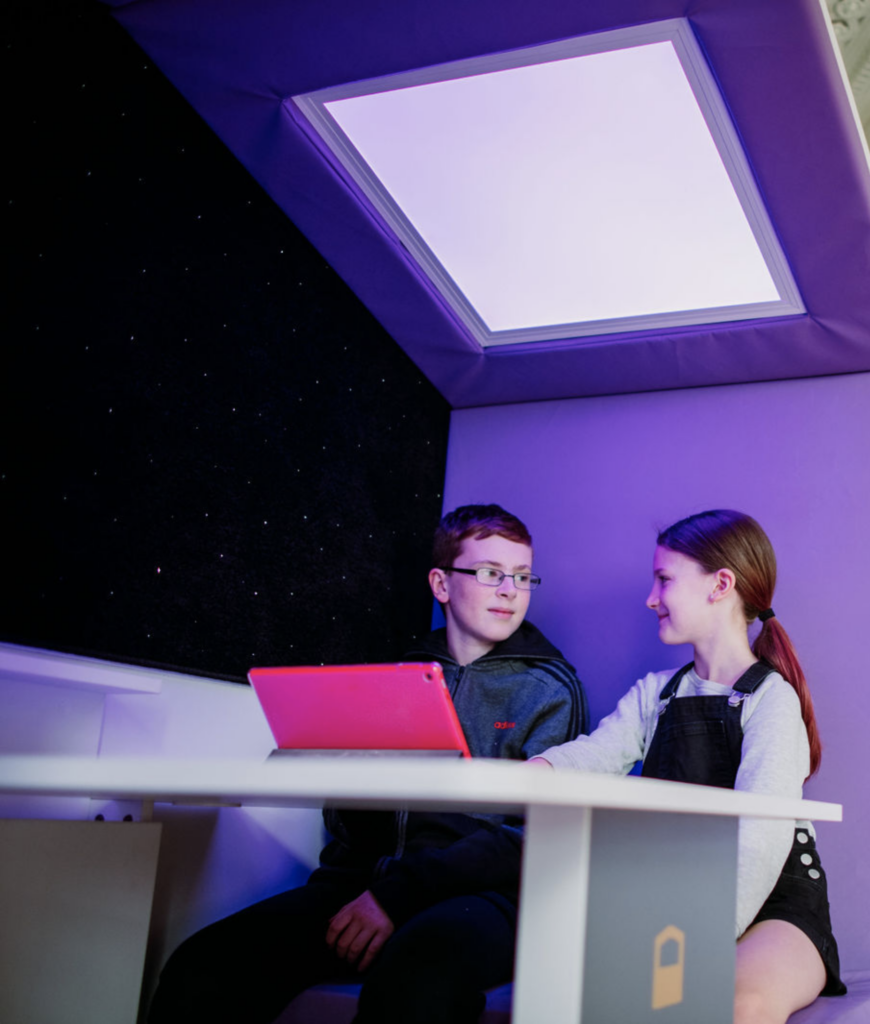 David O'Coimin, founder, Nook, comments: "To support such a world-famous brand as the Raiders in its pursuit of mental health inclusivity is a tremendous honour. Busy, noisy spaces can be overwhelming for many individuals, and our Sensory Nooks will ensure that all fans and their families are able to fully appreciate this incredible new stadium."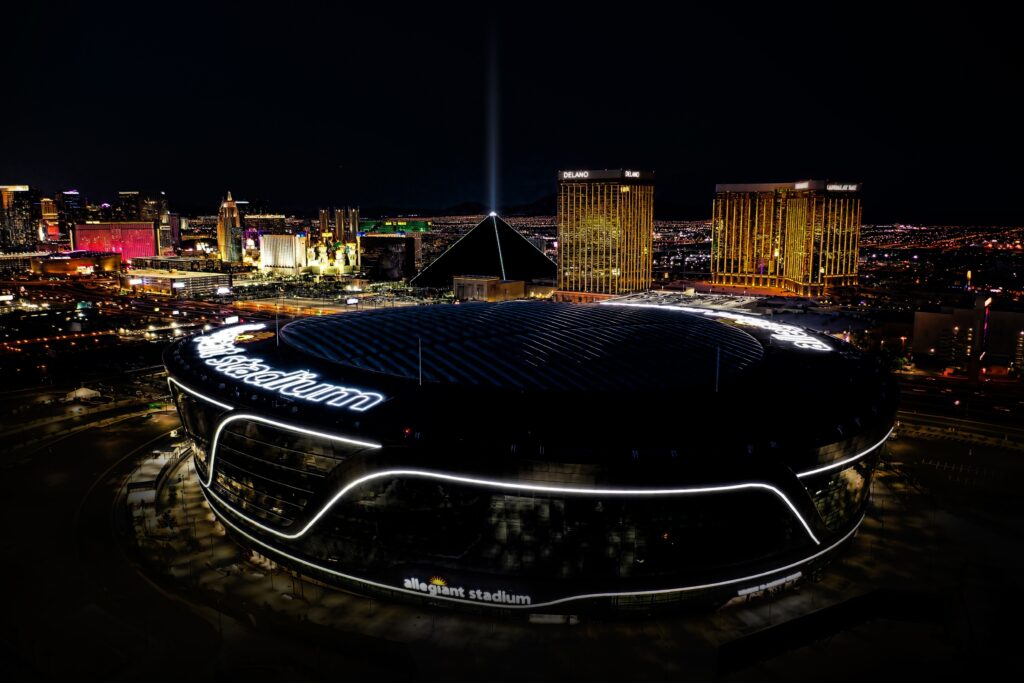 Marc Badain, Raiders President, comments: "We are pleased to team up with Nook to provide our guests at Allegiant Stadium an environment for those who need to take a break in a location that is calming and tranquil."