This summer, Curtain Bluff, Antigua's renowned all-inclusive and iconic resort, has exciting plans for an extensive multi-million property renovation. The renovation is scheduled to be completed just in time for the resort's 62nd season reopening on October 21, 2023. During the closure period, several suites and rooms, including the two Hulford Collection Suites, Morris & Grace Bay Pool Suites, and a selection of Junior Suites, will undergo a comprehensive refurbishment, offering guests a lighter and more modernised accommodation experience.
Rob Sherman, the managing director at Curtain Bluff, expressed his enthusiasm about the renovations, stating, "We are thrilled to announce the extensive renovations taking place at Curtain Bluff, as we continue to elevate our guests' experience to new heights of luxury and comfort. From breathtaking new room designs to revitalized amenities and facilities, every aspect of the resort has been carefully crafted to create a haven of relaxation and rejuvenation. We can't wait to welcome our loyal guests back this fall to experience the unparalleled beauty and serenity of Antigua in style."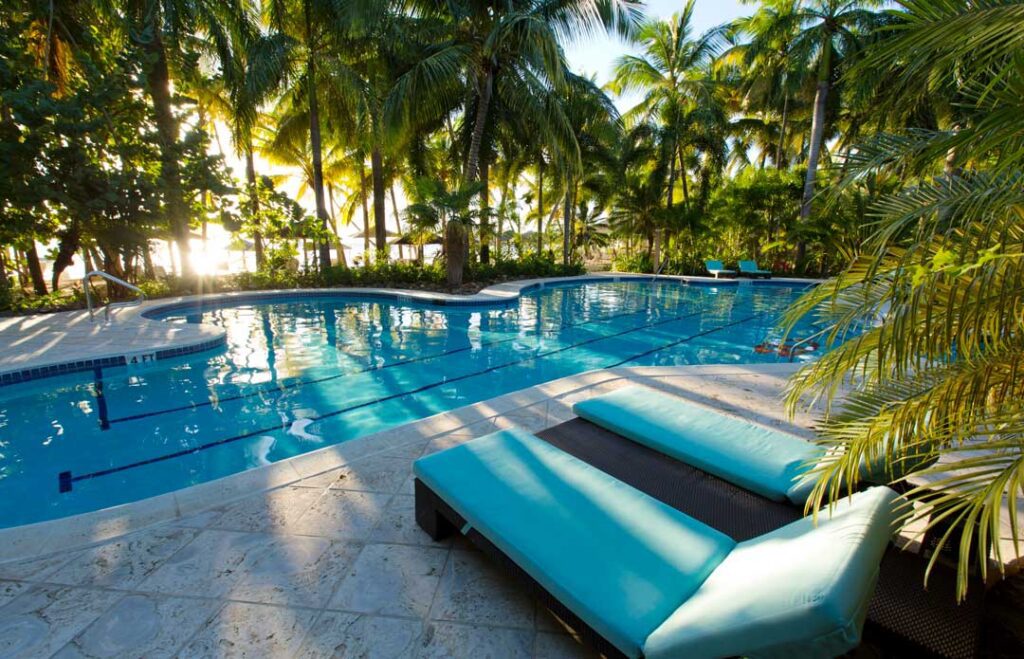 In addition to the room renovations, Curtain Bluff is unveiling a newly expanded Wellness Area, further enhancing its existing health and wellness offerings. This exclusive area will be available exclusively for adult guests. Situated between the award-winning waterfront Spa and the gym facilities, the new adults-only Wellness Area is designed to double in size. It will feature a standalone Yoga Pavilion nestled amidst lush Zen gardens, facing the serene Caribbean Sea. Here, wellness enthusiasts can partake in daily yoga classes led by Curtain Bluff's professional instructors or enjoy their personal practice. The state-of-the-art facility will include a newly built infinity pool and jacuzzi strategically positioned along the waterfront, allowing guests to unwind and savour the breathtaking 180-degree Caribbean sunset in a sophisticated and relaxing setting.
View this post on Instagram
With these exciting renovations and expanded wellness offerings, Curtain Bluff aims to provide guests with an exceptional and rejuvenating experience. Whether indulging in the redesigned rooms or enjoying the new Wellness Area, visitors can look forward to a heightened sense of luxury and tranquillity. As Curtain Bluff continues to prioritize guest satisfaction, the resort remains dedicated to creating a serene haven where guests can unwind, rejuvenate, and bask in the natural beauty of Antigua.
Looking ahead to the summer 2024 season, additional room enhancements will be made, among other design improvements, with an additional $2 million investment.