Launching this summer, Sandbox VR is a futuristic immersive experience revolutionising the capital's entertainment scene. Their first UK location in Central London is the future of recreation, taking group Virtual Reality gameplay and competitive socialising to the next level.
The first of its kind in London, Sandbox VR invites groups of guests to walk into an unrivalled futuristic experience. Once through the doors of the venue, guests will be hit with a fully immersive environment diving into a high energy 'social space'. Players will run the full competitive gamut of adrenaline fuelled emotions where they can enter worlds of swashbuckling daring adventures, surviving a Zombie Apocalypse, soar into the clouds in a space elevator or compete against one another in a futuristic combat arena – the true future of immersive entertainment.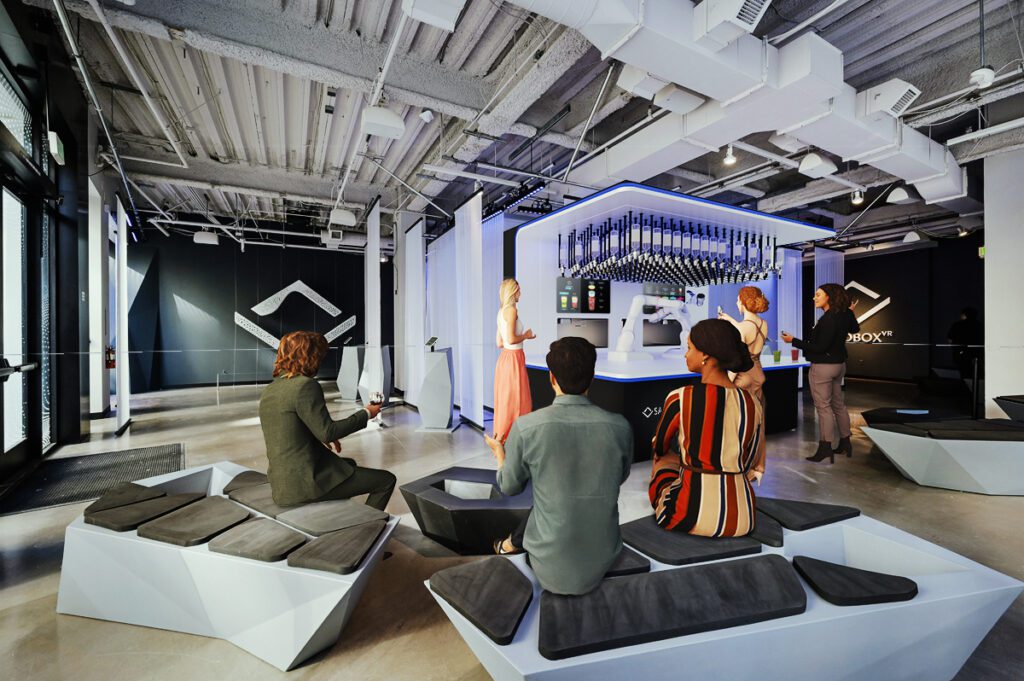 Sandbox VR is powered by a new generation of Hollywood motion capture cameras, 3D precision full-body trackers, custom hardware and haptic feedback suits, creating an experience of touch, vibration and motion for the user. Guests will experience a feeling of transformation they will have only seen in films and cannot get anywhere else
In true capital style, Sandbox VR London will be the first site in the world where guests are invited to socialise in comfort as they watch back over their game playing highlights over a cocktail and extensive pizza menu, with a drinks bar operated by the UK's first permanent robotic bartender, the Makr Shakr.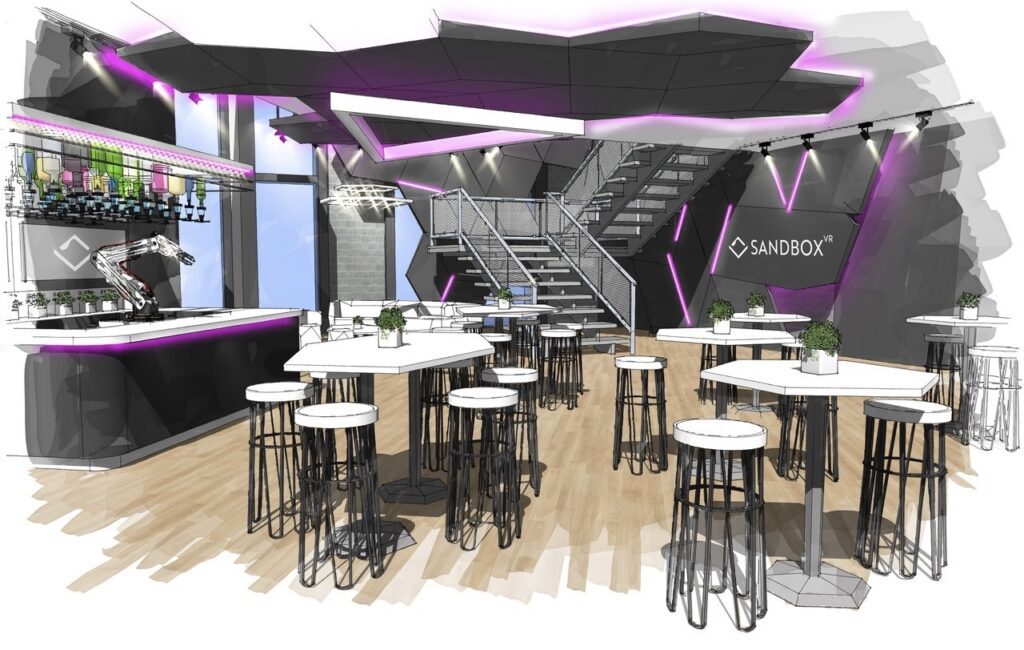 The robotic genius called IG-1 will be able to serve up to 80 drinks per hour, performing complex motions such as shaking, stirring and muddling. IG-1 delivers a totally unique cocktail experience with a menu centred around Sandbox VR's varied experiences. Guests can sip on the Samarian Sunset based around the Star Trek: Discovery game or the Zombie Apocalypse from their Deadwood Mansion experience just to name a few. Alongside IG-1, cocktails from leading cocktail maker, Bottle Proof will be on offer together with premium beers, wines (including champagne) and soft drinks.
Working alongside Russell Sage Studios, the unparalleled social space will be complete with tall chairs and tables featuring in-built terminals where players can order drinks direct to IG-1. Competitive immersive gaming is known for being high exertion and players will need serious food to be on top of their game. The venue will be working with some exciting London based food brands as well as serving flavourful popcorn, ice cream and sweets. Providing guests with a one-stop destination to enjoy. After the experience, participants can view footage of their game with their team and celebrate their gaming success.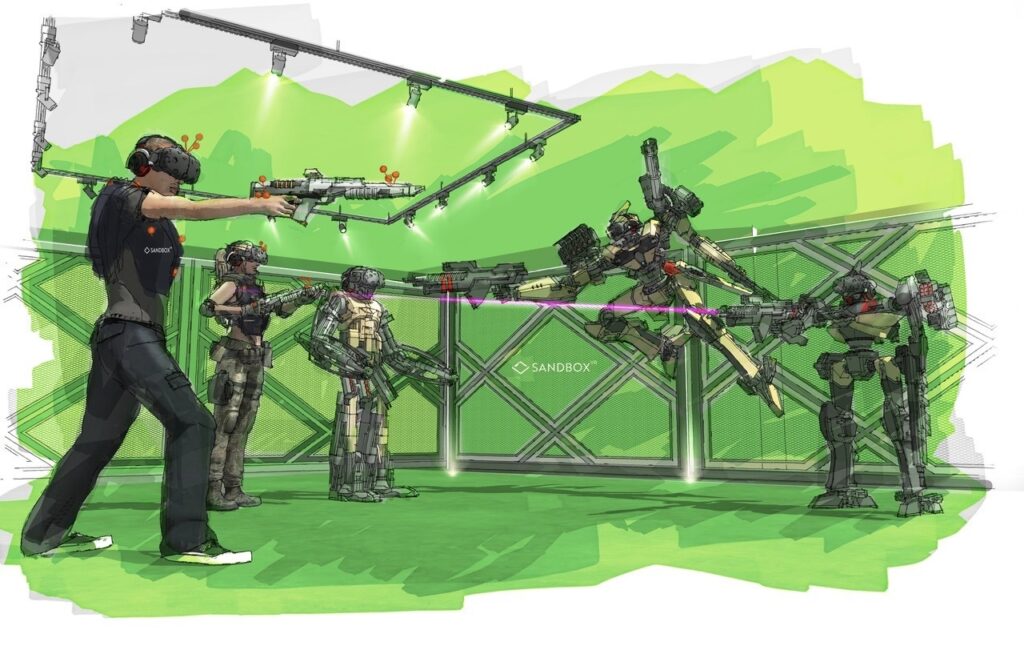 Using the most advanced technology, the unmatched social gaming adventure enables participants to immerse themselves in exclusive interactive worlds as if they were living inside a game or movie. Rather than simply watching content, visitors are absorbed into an expanding universe of worlds that can be explored with friends, families and colleagues.
Up to six players can have a truly shared experience through Sandbox VR's recognised games, physically interacting with one another in the virtual world – an unmatched element that other experiences do not offer. Sandbox VR's community is for everyone.
As their universe continues to improve and expand, Sandbox VR has built their own bespoke game studio with leading developers from EA, Sony and Ubisoft. Every experience is exclusive to Sandbox VR and their venues. Players are able to see their teammates through VR goggles and free-roam together, exploring worlds and conquering games which include licensed experiences from Star Trek: Discovery through to Unbound Fighting League.