Virgile and Partners, the retail and hospitality design specialist, has designed the latest club for Third Space – London's luxury health club group. Third Space. The new venue, located in London's affluent Mayfair district, opened its doors last week, providing a bespoke and high-end wellness experience for its clientele, and is the group's seventh location.
Situated on Curzon Street, Third Space Mayfair makes a sizable impact with its 11,000 square feet venue, which covers two floors and hosts five training areas fitted with the latest gym equipment and designed with a contemporary, industrial feel. It is Third Space's most technologically advanced space yet and features a face recognition entry system and UV-treated fresh air among its smart features.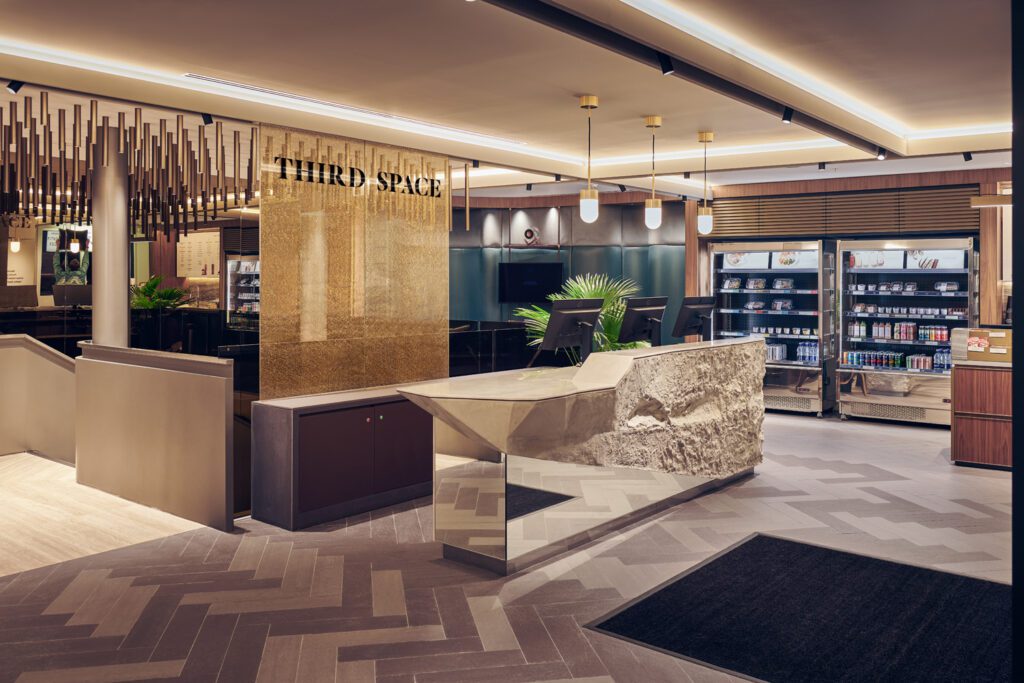 Third Space Mayfair marks a new design category for Virgile and Partners who are best known for their retail and hospitality sector design work. They have delivered an impactful and unforgettable impression through bold and luxurious design that preserves many of Third Space's signature brand elements alongside new memorable design features, high-end materials, and detailing, which integrate an extra sense of premium hospitality and style to the superior fitness and exercising services the club offers.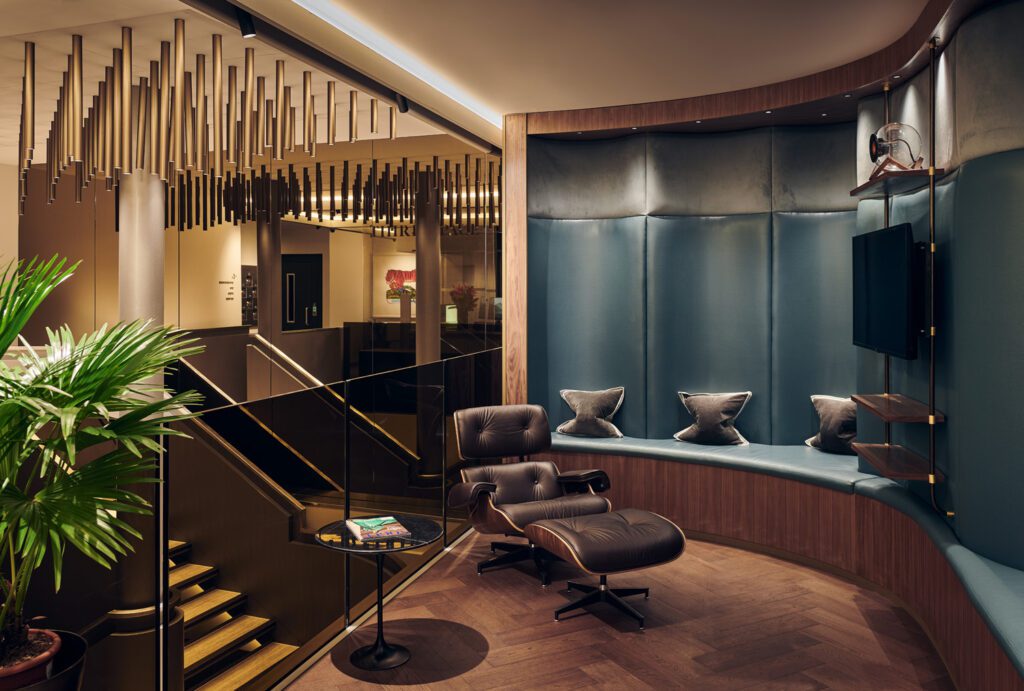 Virgile and Partners chose a palette of raw stone finishes, including slate, terrazzo and marble, and combined them with satin bronze inlays to create the luxury Mayfair look. Illuminated mirror panels and linear track lighting make the gym floor feel infinite and more dynamic while curved walnut lockers add elegance and a residential touch to the changing experience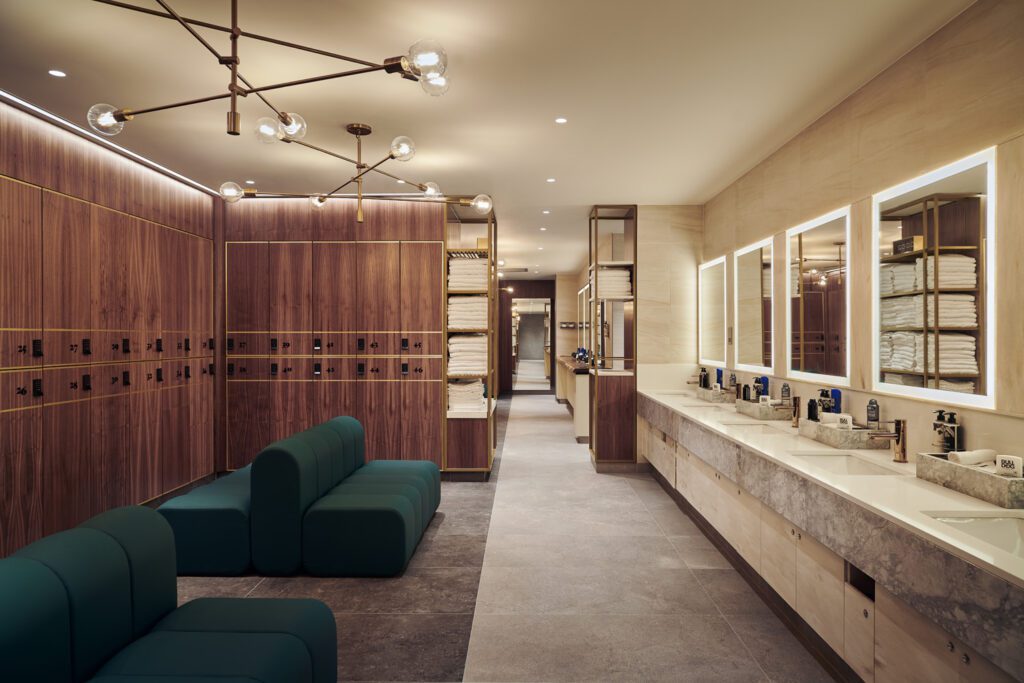 The reception area was designed to have a 'wow factor' more associated with a five-star hotel rather than a health club while sculptural forms in the furniture and staircase add elements of sophistication and intrigue.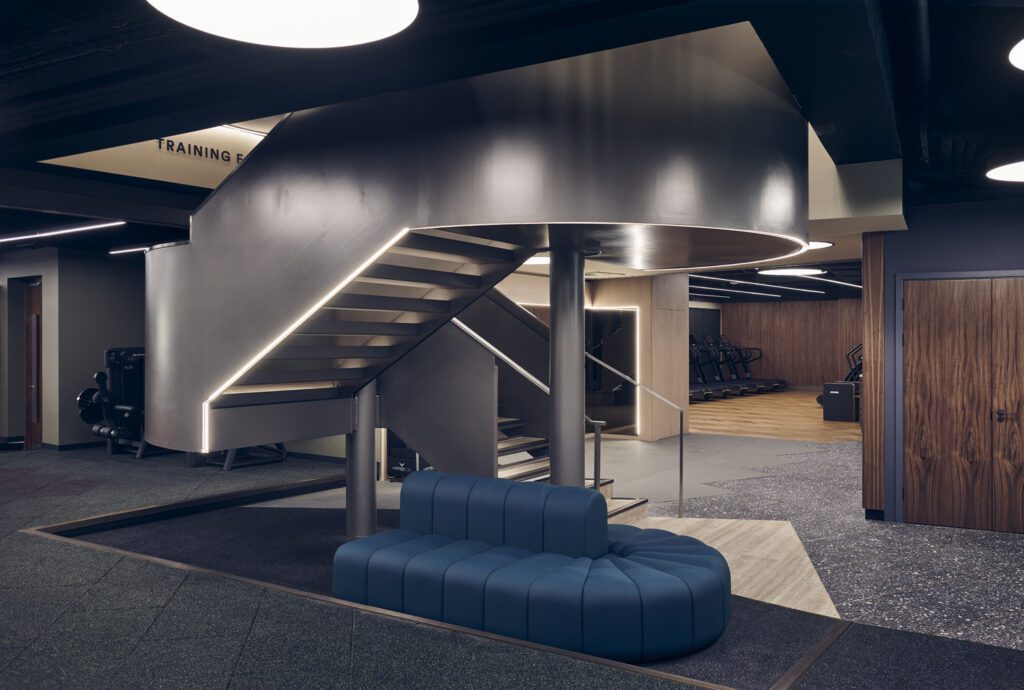 The goal was to align the design to the neighbourhood and its specific affluent and discerning clientele.
Commenting on the design, Ewald Damen, Creative Director and Partner at Virgile and Partners, said: "We had a clear goal for the design of the Mayfair club, epitomise the energetic health club environment Third Space is known for, and elevate it through an upgraded sense of premium hospitality. We selected a design and material palette that merges bold and industrial features such as the architectural metal staircase and the refined bespoke cast reception desk. The design reflects an outstanding level of attention to detail with its seating areas and dressing rooms materialised in high-end stone, metal finishes and walnut materials, ultimately comprising Third Space's individual style with the high-end expectations of the Mayfair community."
Colin Waggett, CEO of Third Space, said: "We're really excited to be opening our seventh Third Space club in Mayfair, at Number One Curzon Street. Third Space Mayfair will epitomise exclusivity and personalisation – themes which will resonate with the local clientele. We've selected truly expert trainers to optimise the training experience, and designed in all the critical touches of luxury that make every visit a great experience."
Third Space Mayfair is Virgile and Partners' first assignment from the health club operator and demonstrates the agency's ability to capture a client's creative brief and deliver a beautiful and bespoke end result, regardless of industry sector.
Virgile and Partners were appointed without a pitch and are now working with Third Space to upgrade their existing Marylebone club due to open next year.