The Blend Family, the minds behind some of Sheffield's most beloved food venues, is on the brink of introducing the city's latest gastronomic attraction, the Cambridge Street Collective. Currently under construction on the junction of Cambridge Street and Wellington Street in the city centre, the new food hall promises to inject the locale with a blend of culture and culinary excellence.
Blend, a brainchild of Matt Bigland and his wife and business partner Nina Patel Bigland, is also the operator behind the renowned Cutlery Works on Kelham Island, Sheffield's pioneer food hall. Cutlery Works has established itself as the largest independent food hall in Northern England, hosting 14 vendors over two floors in the 15,000 sq ft Rutland Cutlery Works building. This culinary haven has not only gratified the city's food enthusiasts but has also acted as a catalyst for the revitalization of Kelham Island and the adjacent Neepsend.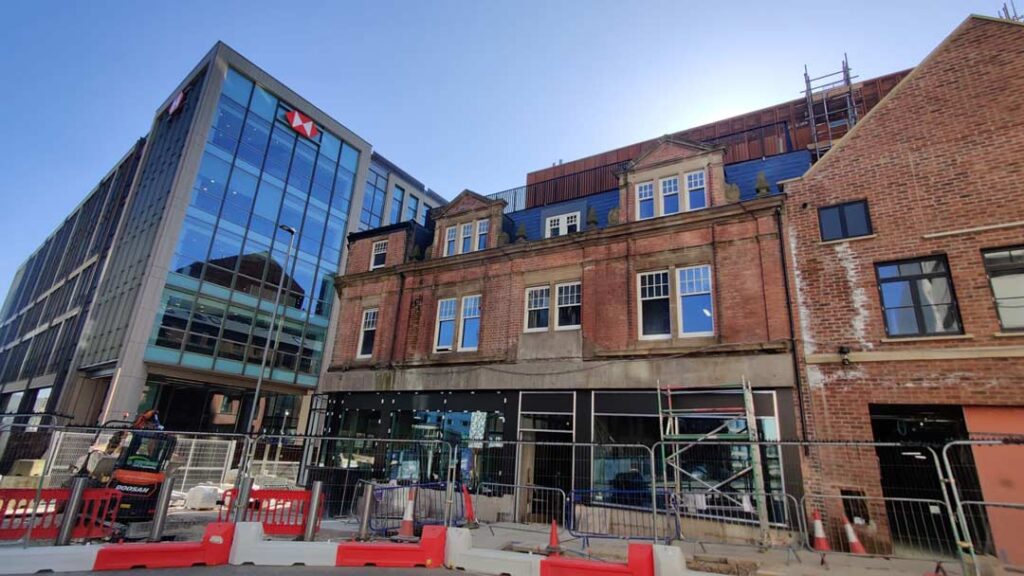 As they gear up for their next endeavour, Blend Family is preparing to transform Sheffield's upcoming food hall into a hub of diverse food culture. Situated at the core of the transformative Heart of the City development programme led by Sheffield City Council and Queensberry, the venue will showcase the city's finest independent food and drink businesses. It will also introduce an innovative cookery school featuring a seating area for live demonstrations and masterclasses, bringing a whole new dimension to Sheffield's food and drink scene.
Matt Bigland is confident that they have discovered the winning formula for food halls. Cambridge Street Collective, he explains, will be a 27,000 sq ft culinary extravaganza spread over three floors, boasting over 24 kitchens, a bakery, a cookery school, and a variety of bars including traditional and Asian styles along with a rooftop bar.
Matt and his team have identified a niche in the market that gives vendors an opportunity to experiment with their products in front of a larger crowd, without the constraints and risk of a traditional 15-year lease. He believes that Sheffield is ready to break away from its culinary comfort zone, and the Cambridge Street Collective is poised to lead this exciting gastronomic evolution.
Sheffield, with its multicultural character and flourishing Asian market, offers a diversity that has yet to be fully explored by its food scene. Matt and his team aspire to bridge this gap and encourage a varied mix of people to experience new cuisines. The Cambridge Street Collective seeks to break down traditional barriers, encouraging exploration and diversity while providing a platform for emerging talent.
They run a programme called Future Food Stars, where they nurture foodie entrepreneurs by offering a place to establish and grow their businesses. Cambridge Street Collective will foster this ethos of community support, providing opportunities for talented individuals who create exceptional food but lack a platform to showcase it.
A distinctive aspect of the upcoming food hall is its experiential dining options on the top floor, along with a rooftop bar. Inspired by Chinese dining experiences, it aims to create a social and fun atmosphere with features like barbeques, hotpots, and dim sum.
Cambridge Street Collective, in tandem with neighbouring developments Leah's Yard and Bethel Chapel, is envisioned as a cultural and social epicentre for the Heart of the City initiative. It's anticipated opening in Autumn 2023 is a pivotal step towards a more vibrant and diverse Sheffield food and drink scene, promising a fresh wave of culinary excitement in the city centre.