The owner of The Three Spires in Lichfield has published new CGIs of the proposed multi-screen cinema – as it closes in on a deal with a leading national operator.
M Core, one of the largest, privately held commercial property portfolios in the UK, which acquired the outdoor shopping centre last summer, has included a stylish roof terrace – accessed via lifts to floors one and two – which will have stunning views over the city and Cathedral.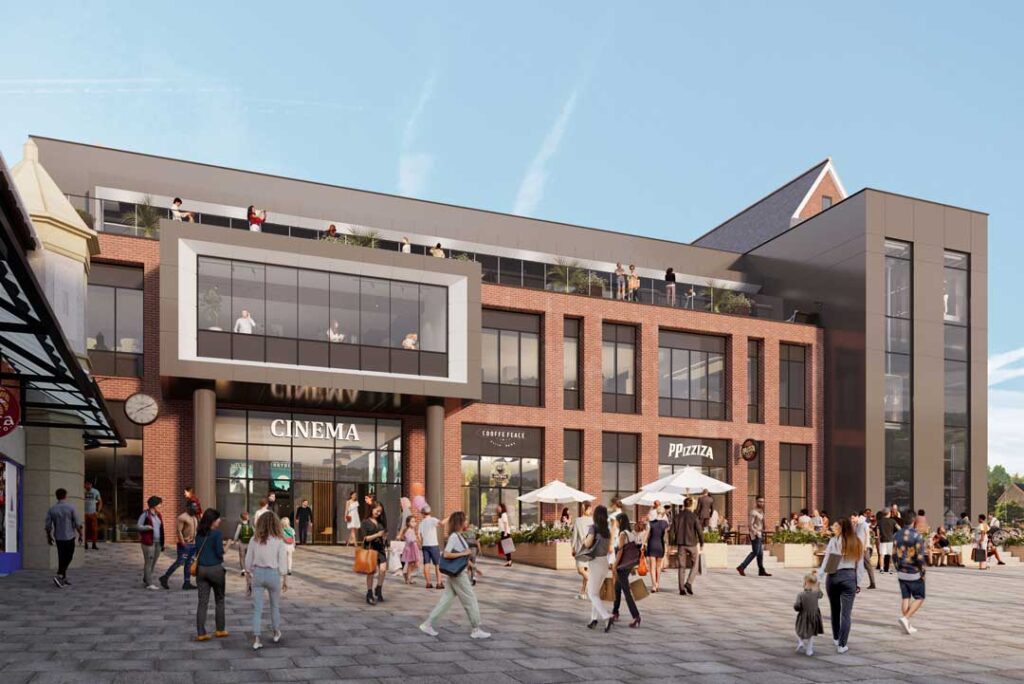 Last month, it agreed terms for the joint venture with Lichfield District Council and now it is close to signing an operator, in the hope of starting the transformation of the former Debenhams store in Q3 once planning is submitted this summer.
Phil Murphy, head of property and transactions at Evolve Estates, which is part of M Core and is leading the JV scheme, said: "It's great to have agreed heads of terms for the cinema space, and the joint venture solicitors are significantly progressed in formalising the legal agreement with an operator.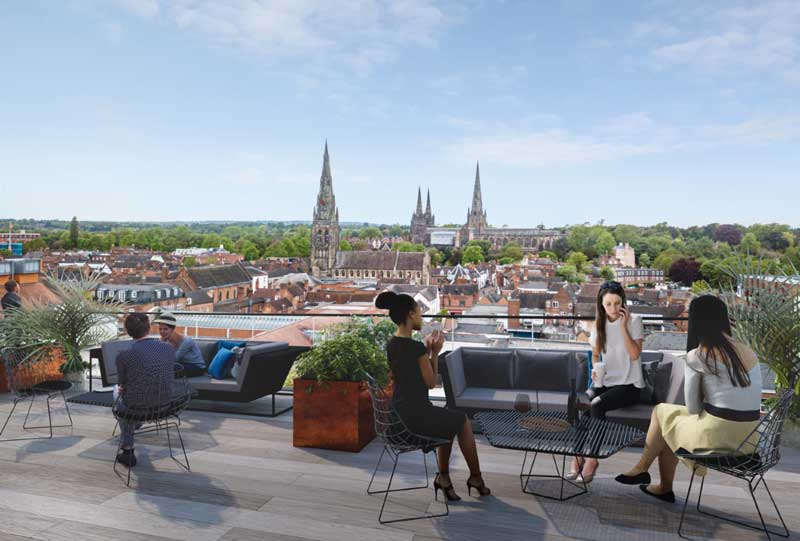 "During the initial design stage, the JV whittled down cinema operators to three – The Light, Everyman and Reel – and while it's not commercially prudent to advise on deal specifics until legal documents are signed, I can confirm the operator is every bit aligned with the renowned and ever progressive Three Spires we are developing.
"We wanted the operator to have a name as big as Lichfield, for it to be synonymous with quality and for the interior experience really wow whilst having a pre-showing drink or bite to eat. From visiting a number of its London sites, I know it offers all this and more."
As well as the cinema, the Three Spires owner has also redesigned the wider proposal to include more leisure space and is in detailed discussions with a nationally known cocktail bar and a further leisure operator to bring their brands to the city for the first time.
"When we first took ownership last summer, we made a promise to the people of Lichfield that we would maximise its potential and we continue to invest our time, energy and money into making Three Spires an exciting leisure destination for both this city's residents and tourists alike," added Murphy.