InsideOut have completed the refresh of No1 Lounges Clubrooms in Birmingham Airport. This exclusive lounge comprises 2,600ft2 of luxury and tranquillity away from the airport bustle, offering spaces with sophisticated and understated elegance.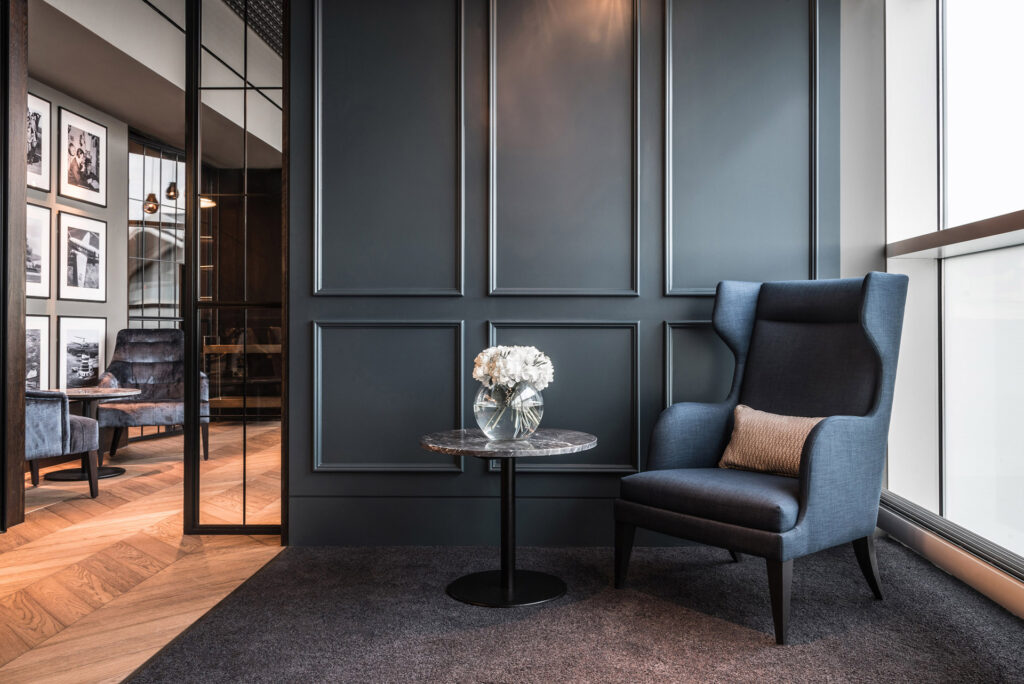 Following the success of No1 Lounges Clubrooms in Gatwick Airport, InsideOut were invited to present a refresh of this brand for the roll out and benchmarking of future Clubrooms, with Birmingham Airport's Clubrooms being the first to showcase this. Luxurious fumed oak, warm chevron flooring and glints of gold lure you into the reception.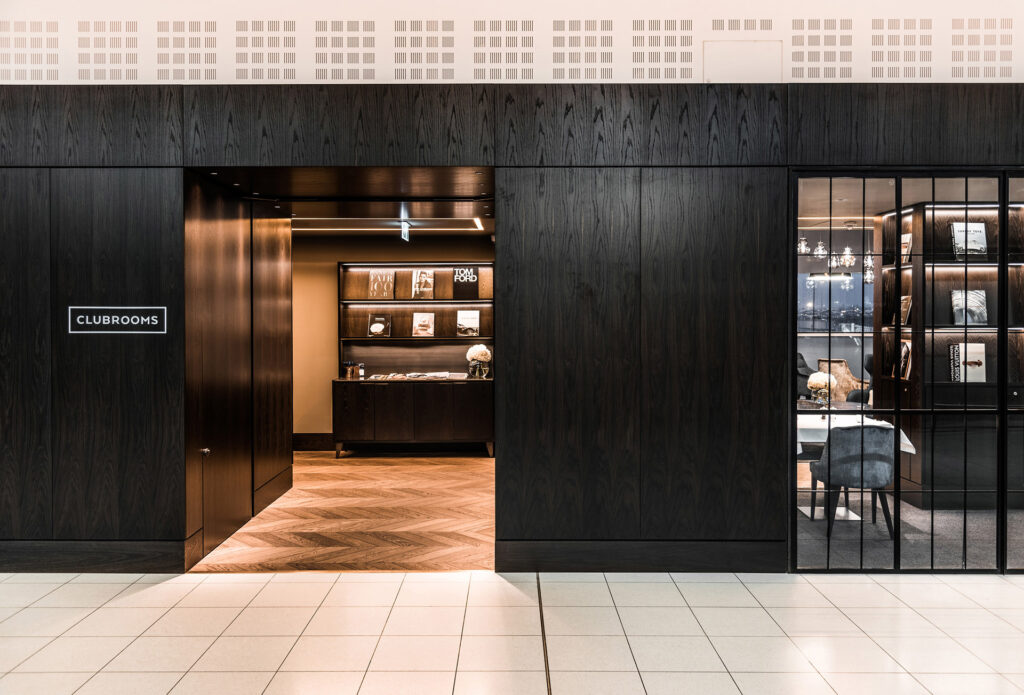 Elegant glazing and lighting lead you to three spacious rooms. Refined dark blue wall panels take advantage of the double height space to bring a sense of grandeur, whilst offering a modern and sophisticated character. Warm joinery details and furnishings are set against deep-toned panels and screens to bring a refined and fresh touch to the lounge.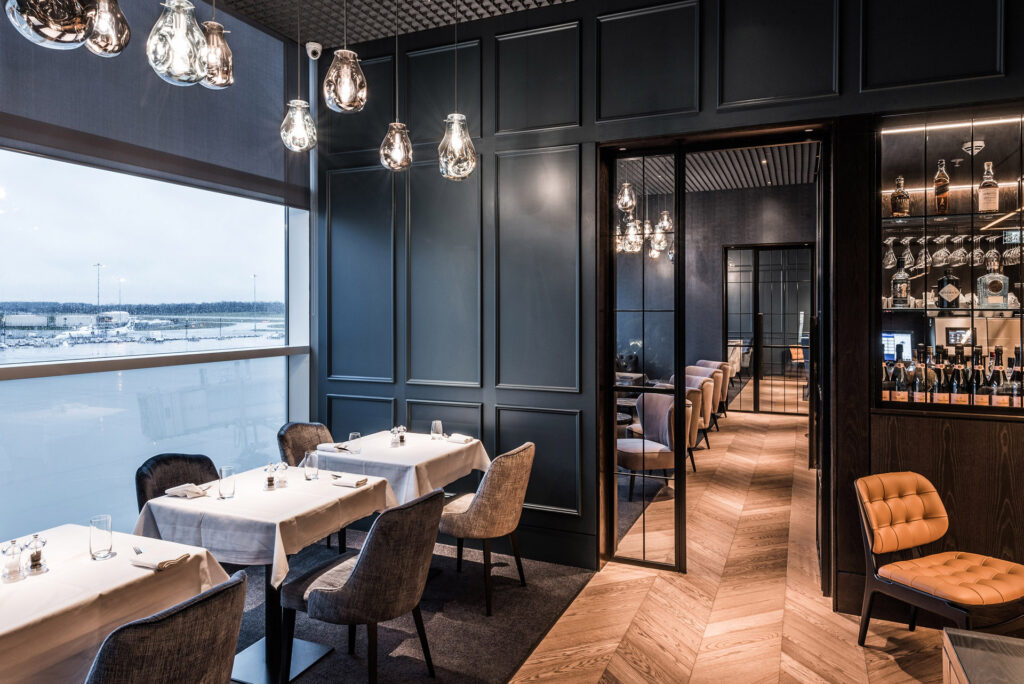 "This lounge opportunity was positioned in a unique double height space amongst the noise of departure gates. Whilst applying our brand refresh to this Clubrooms brand, we maximised the opportunity to bring in natural light which is not often found in airport tenant space. Great aircraft concourse views are also offered across all three rooms within the lounge.

This lounge does provide a real sense of calm from the departure gates. The contrasting, rich and tactile material palette has much mileage in its distinction from the bright departure terminal, providing the ideal pre-flight environment No1 were looking to offer with this brand."

"Having worked with InsideOut for many years, we are always incredibly happy with their collaborative approach to working, professionalism and eye for detail – our Birmingham project was no different, and we are thrilled with the outcome."

John Upton, Chief Operating Officer, No1 Lounges.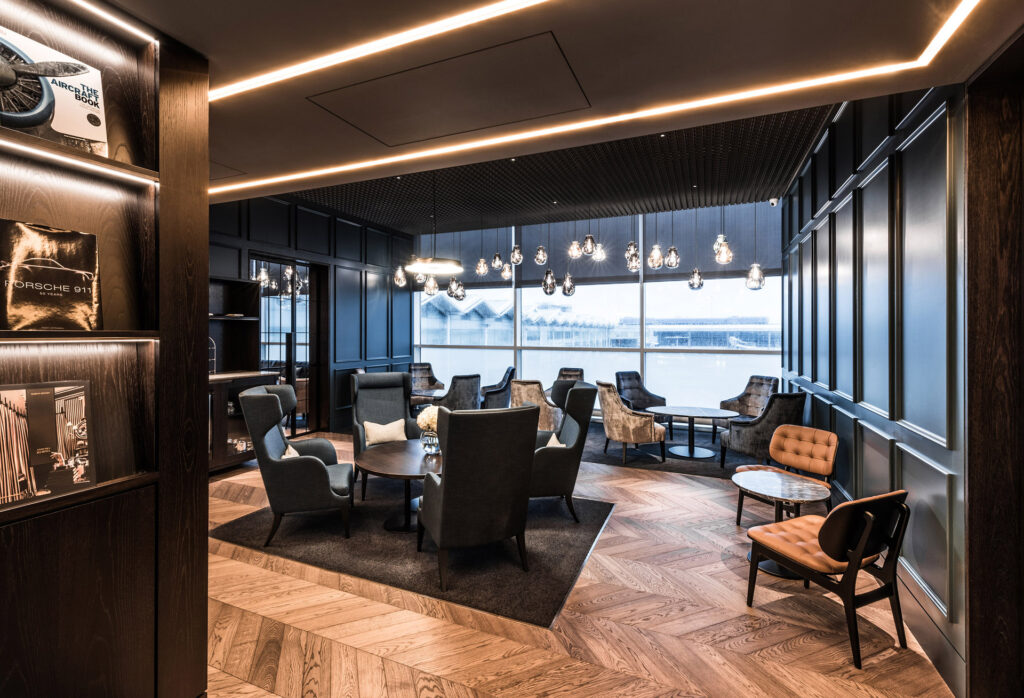 In applying the refresh to the Clubrooms brand, one key success for this lounge was the appointment of Lighting Consultant MSLD from the early stages of the project. Working with Marcus Steffen and his team allowed InsideOut to consolidate the selection of fittings for both showcasing and concealing.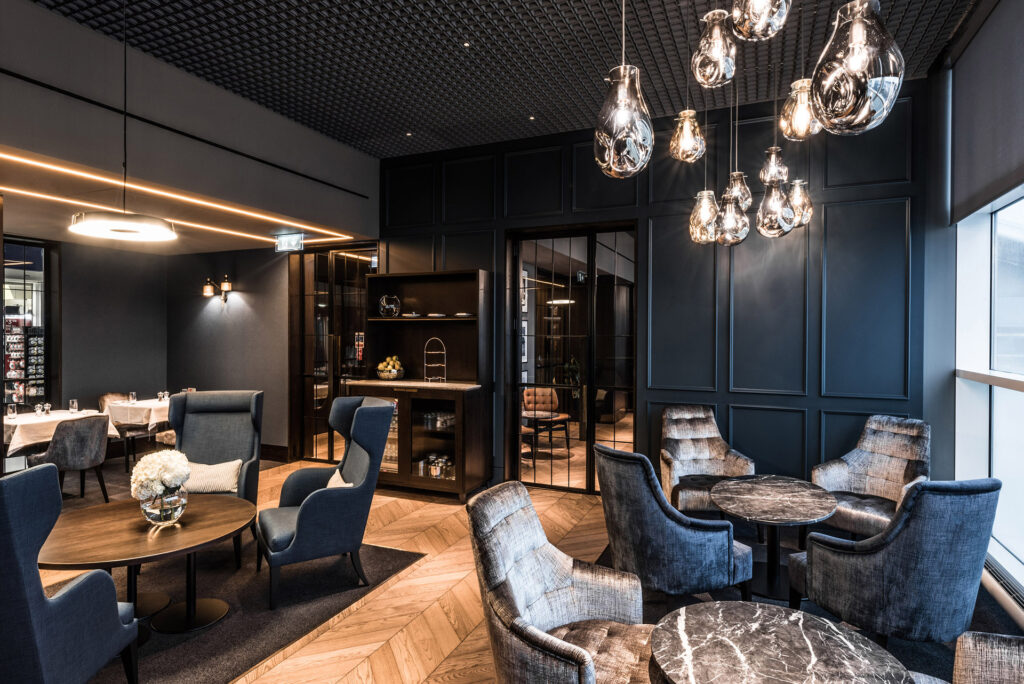 Working with MSLD allowed InsideOut to achieve the more appropriate lighting levels for this brand and only have fittings that were necessary for each space. An open create ceiling was required in large parts of the lounge for meeting the airports fire strategy, but a customised pattress fabricated to hold fittings above the open crate led to the opportunity of providing pools of light for each table whilst concealing the fitting.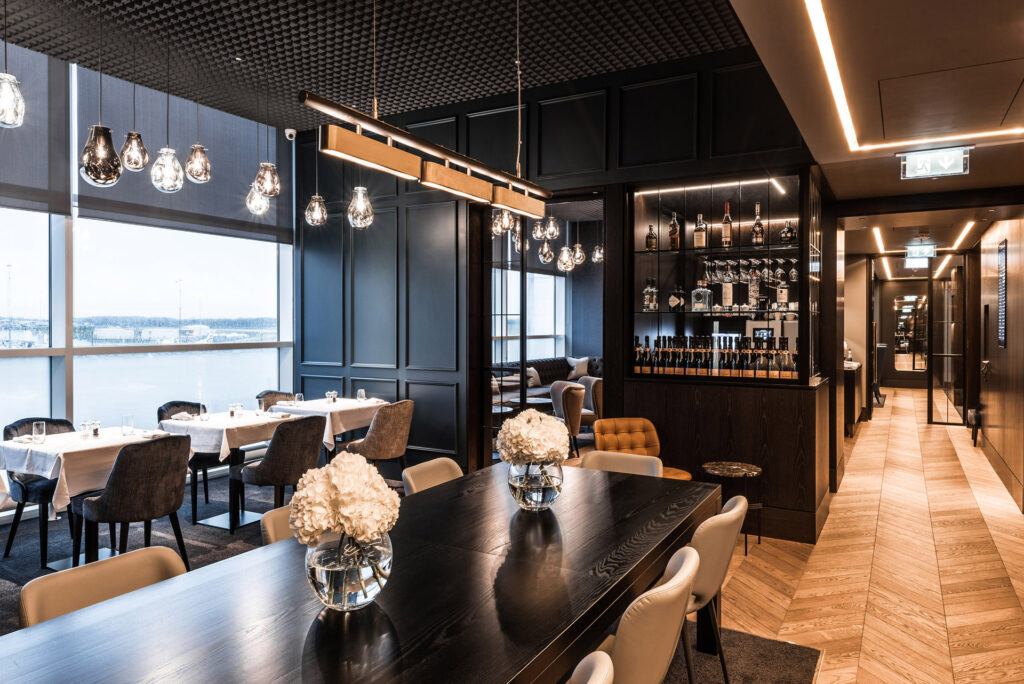 Below this ceiling system, beautiful hand-blown glass pendants were suspended, flowing through all three rooms. Gold leaf recessed strip lighting was used to inform circulation through the lounge rather than traditional spots, whilst discreet integration of lighting within bespoke joinery brought warmth to the lounge. Uplighting behind seating and to permeable room divisions strengthened the brand atmosphere.