The Waterfront Limited Partnership, a joint venture between AEG and Crosstree Real Estate Partners, who own and operate Icon Outlet, and the entertainment district at The O2, have announced the launch of Tikky Town, a brand-new interactive experience designed exclusively for capturing content to post on Instagram and TikTok.
Located on the lower level of Icon Outlet, Tikky Town's content creation experience spans over 3,300 sq ft and is positioned opposite its sister venture, Selfie Factory. The attraction officially opened its doors to visitors on Saturday 29 May and its social media feed filling experience is now exclusively available to The O2's visitors, adding another unique draw alongside Icon Outlet's already strong retail offering, which includes premium fashion favourites Nike, adidas, Levis, Calvin Klein, Ted Baker, Tommy Hilfiger and Hugo Boss.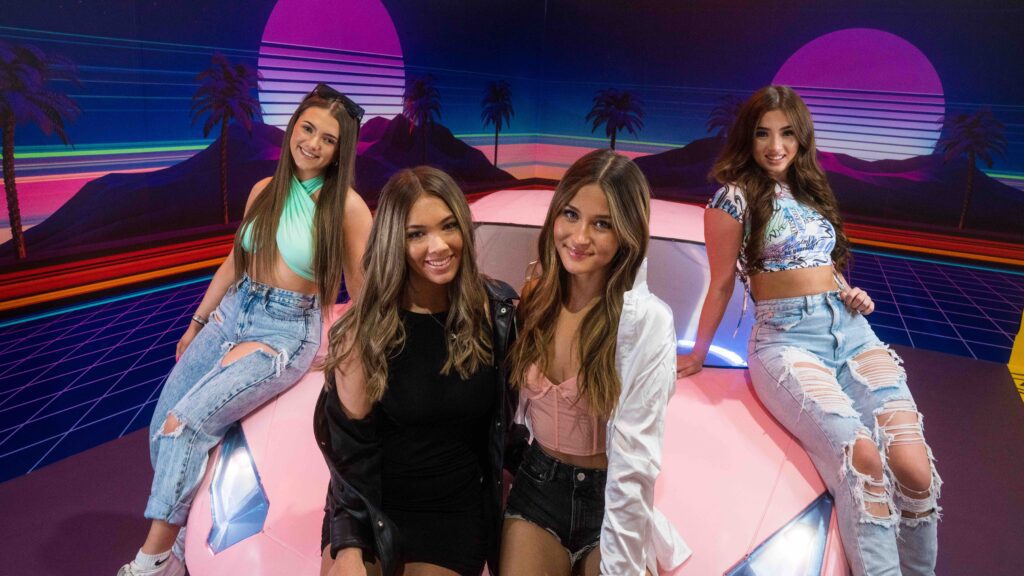 Similar to Selfie Factory, Tikky Town is a ticketed attraction that gives visitors access to roam around various sets for up to 60 minutes, creating content on their own devices. Tikky Town features over 20 unique, colourful environments – including a pink prison room, doodle wall, balloon fan room and more.
Will Bower, Managing Director of Tikky Town, commented: "The launch of sister brand, Selfie Factory, was a huge success and further to the boom of the 'Instagram and TikTok generation' we wanted to create a different experience, which was aimed purely at providing a playground for content to be shared on these social channels. Icon Outlet and The O2's strong destination performance since re-opening provides us with huge confidence that this latest experiential concept will take off following our recent launch here."
Commenting on behalf of AEG and Crosstree, Marion Dillon, Leasing Director for Icon Outlet at The O2, said:"Tikky Town is another great experiential concept to add to our offering at The O2 and demonstrates that we continue to remain relevant to trend-led concepts, and support our tenants' growth and expansion where possible. Having recently signed over 32,000 sq ft of new F&B brands as well as the arena hosting a successful pilot event and announcing a Welcome Back series at full capacity from the summer, we are pleased to see that Icon Outlet and The O2 is bouncing back in a post-recovery world."
As well as Icon Outlet's retail offering guests can now enjoy The O2's ultimate day out destination offering again, with everything from indoor dining available at over 30 bars and restaurants, trampolining at Oxygen Freejumping, ten-pin bowling with Hollywood Bowl, and the latest films at Cineworld (London's largest multiplex cinema with 19 screens)
Visitors are also now able to make the most of Icon Outlets extended trading  hours, between 10am and 7pm Monday to Thursday, 10am to 8pm on Friday and Saturday, and 11am to 6pm on Sundays. The destination itself is just 15-minutes from central London by tube, road or Uber Boat by Thames Clippers and ample car parking space is available.