LabTech, owner of Camden Market, has announced the opening of Neat Burger, the world's first plant-based sustainable burger chain.  The brand has chosen Camden Market for only its second outlet following its debut in Mayfair.
Located in Lock Place, Neat Burger's Camden Market restaurant spans 500 sq ft. Featuring a plant-inspired décor, soft green and pink furnishings create a cool interior for guests to enjoy dining-in. Adding to the array of food offerings at Camden Market, Neat Burger's streamlined plant-based menu features delicious meat-free dishes that are more sustainable, healthier and ethical.  The restaurant will also be serving takeaway and delivery orders.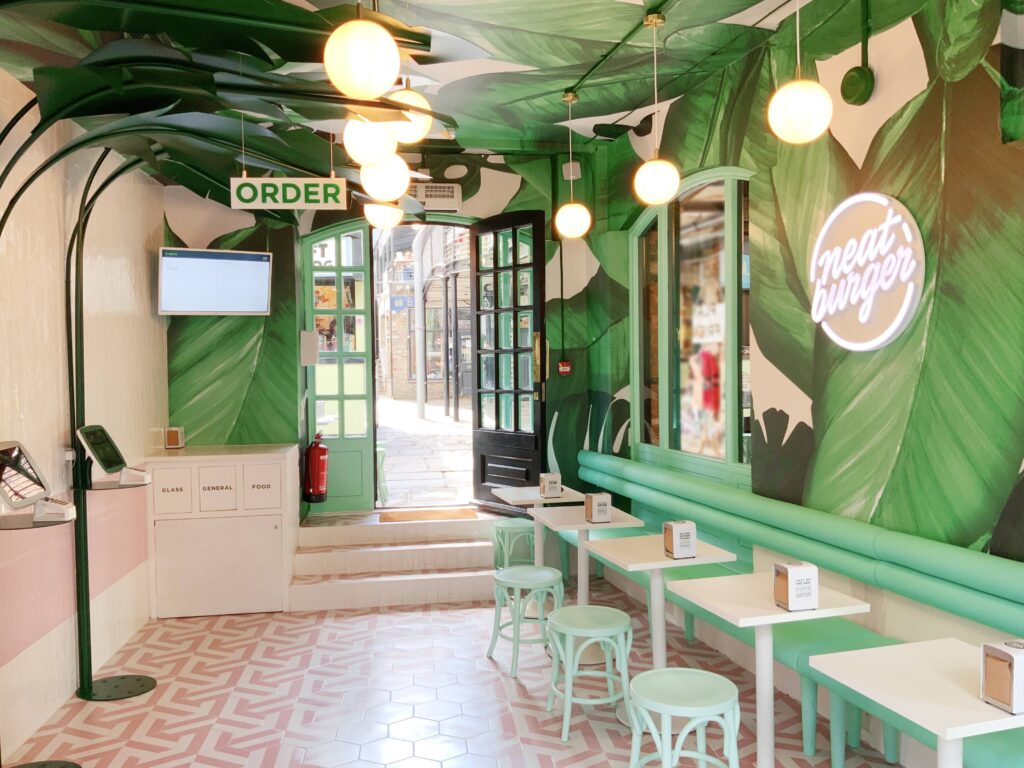 Neat Burger is backed by six-time FIA Formula One World Champion, Lewis Hamilton, in collaboration with hospitality organisation, The Cream Group, and UNICEF Ambassador and early backer of Beyond Meat, Tommaso Chiabra.
Jordan Rocca, Co-Founder of Neat Burger, said: "Camden Market is the ideal location from which to expand the brand.  As the world's first plant-based sustainable burger chain, we are committed to championing environmental sustainability and playing our part in positively impacting the environment.  We are thrilled to have opened our latest restaurant in a location and with a landlord that shares our ethos, and look forward to welcoming visitors to enjoy our delicious plant-based burgers."
Maggie Milosavljevic, LabTech's F&B Commercial Director, added: "Neat Burger is a brilliant addition to our food offering at Camden Market.  This is a distinct business and now more than ever, consumers care about where their food is sourced from and its impact on the environment. Our choice of operators has to evolve and adapt to consumer trends and working with Neat Burger is evidence that Camden is changing.  We have seen a growing level of footfall and brands such as Neat Burger create additional reasons for consumers to continue to enjoy our thriving North London market."